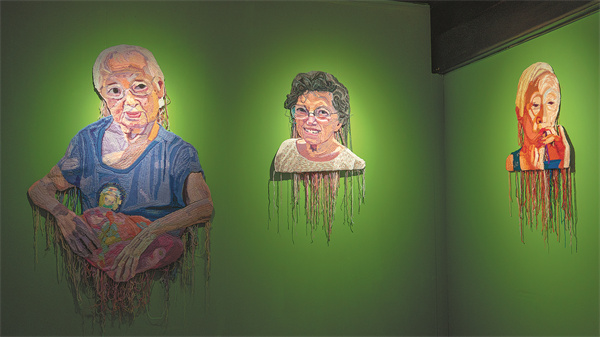 Exhibition shows daily materials taking on different forms and enriched meanings, Lin Qi reports.
A tapestry that examines changing attitudes toward interpersonal relations, under the impact of the COVID-19 pandemic, and a set of hanging bags, made of silk strips and painted in bright red, reflecting people's anxieties in a world of overconsumption, seem unlikely subjects for an exhibition.
Yet, these, and other materials — whether they have been used through the centuries or recently invented and brought into daily life — have been given a novel look at the exhibition titled Material Thinking in Beijing.
Through it, the audience can get a fresh sense of artistry and artisanship and embark on a journey trespassing time and cultural boundaries.