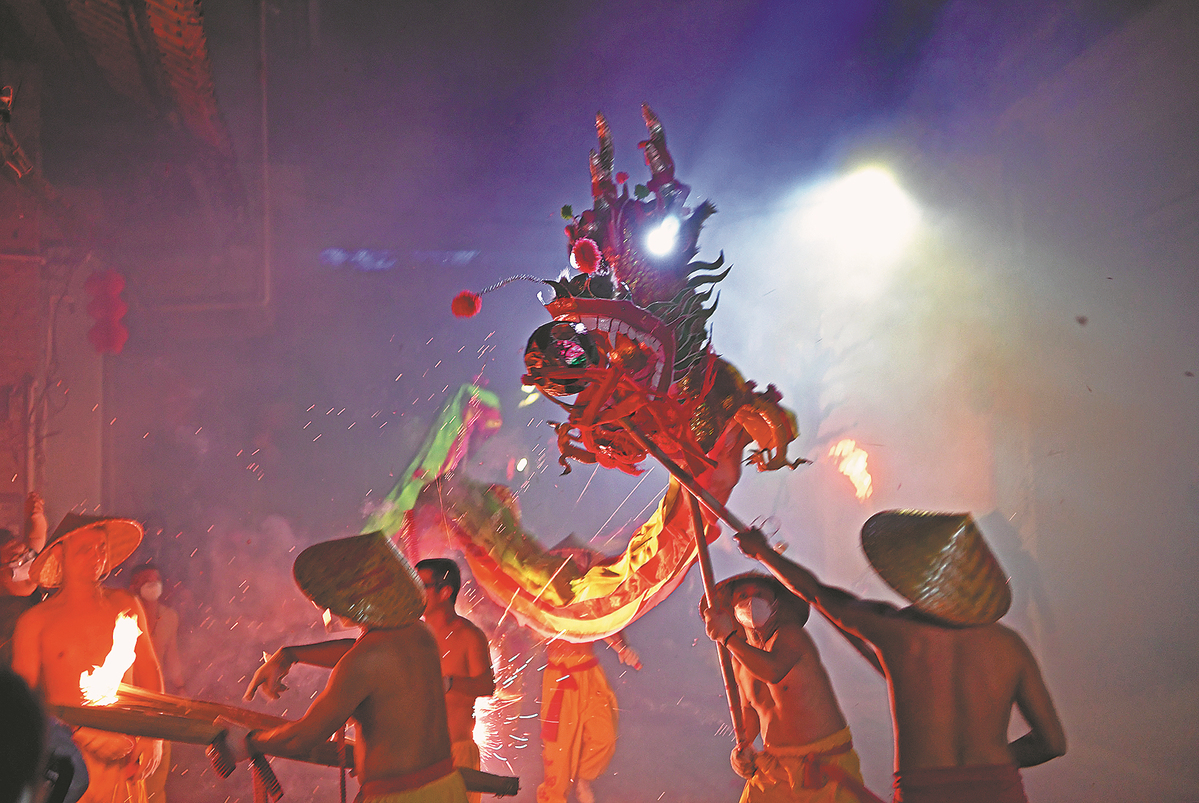 NANNING — Amid the earsplitting sound of firecrackers and the dazzling glitter of firelight, shirtless men danced a colorful bamboo dragon through the streets, as people threw lit firecrackers.
This was the scene in Binyang county in the Guangxi Zhuang autonomous region, where people celebrated the traditional Paolong Festival — literally the "Firecracker Dragon" Festival — on the 11th day of the first lunar month, which fell on a Wednesday this year.
The celebration had been suspended for three years due to COVID-19 and restarted this year, attracting tourists from China and other countries, including South Korea, Indonesia and the United States.
The festival was included in the national intangible cultural heritage list in 2008, and the dance has been performed for several thousand years in Binyang.