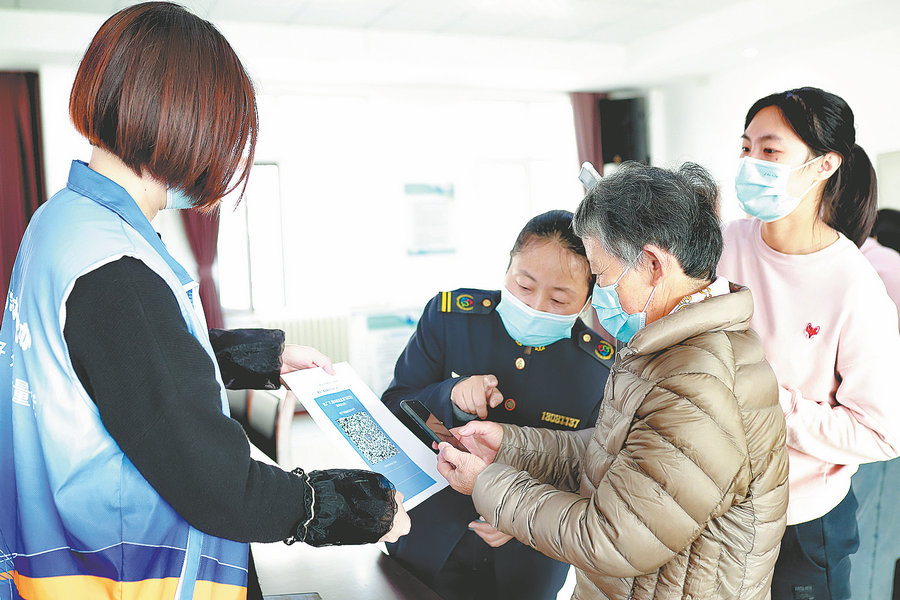 Higher demands
Although services and functions of many apps have been optimized in recent years, elderly people, a major consumption group in China, have still raised higher requirements for smart devices.
In the association's questionnaire, more than 81 percent of the participants said that they welcome and accept new things in the internet era, with about 45 percent saying they hope to see apps that are specifically designed for the elderly.
When asked what kind of special apps they most want to have, 68.8 percent of the participants put healthcare-related content as a top priority, followed by nursing care,payment for daily expenses and social services.
While urging apps to be more technology-friendly by simplifying functions, 66.7 percent of the participants also highlighted the importance of protecting property safety, suggesting app operators guarantee the authorization of information and focus more on privacy protection.
The property concern came after telecom and online fraud were rampant across the country in the past few years, and many elderly were targeted.
Early last year, for example, an old man surnamed Liu, from Jiujiang, Jiangxi province, called the police after he was scammed through a financial app, according to Jiujiang Daily, a local news outlet.
"I'm getting older but my pension isn't high, so I wanted to use my savings to earn more money to care for myself instead of becoming a bigger financial burden for my children,"Liu told the paper.
At first, he selected a small financial investment in the app to have a try. After obtaining returns, he increased his investment to 10,000 yuan, but soon he found that the app could not open anymore, the paper said.
"At that moment, I realized that I was cheated, so I turned to the police," the media quoted Liu as saying.
With the assistance of the police in Jiujiang and Wuhan, Hubei province, the scammer, who was identified as Zhou, was detained in May last year, and part of Liu's investment - 7,000 yuan - was recovered, the paper said, adding that Zhou has confessed to using the app to transfer users' property.