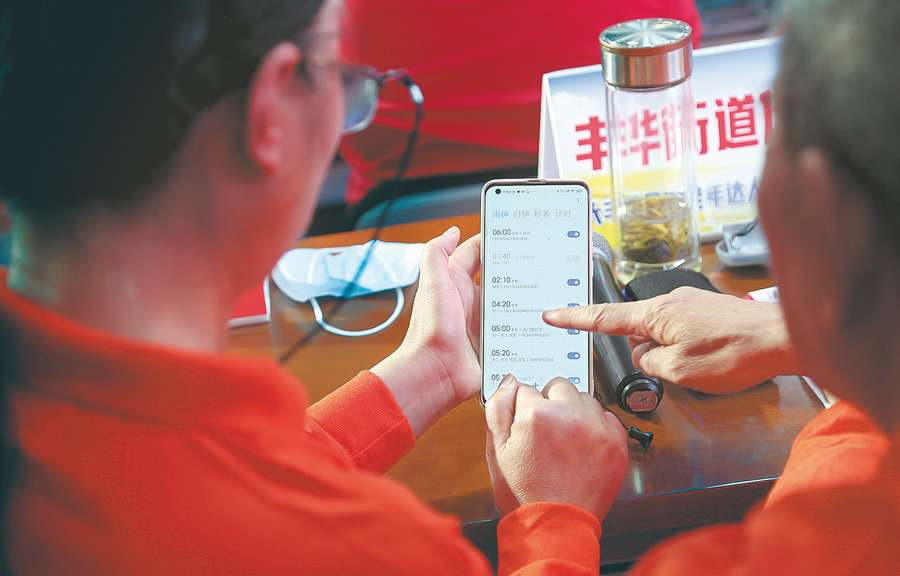 More to do
As more seniors become internet users and the "silver economy" rapidly develops nationwide, the association called for stronger oversight in the app market, suggesting government agencies play their supervisory role in purifying the online environment.
The association also pledged to conduct regular surveys on apps,urging app initiators and operators to shoulder more social responsibilities to protect the legitimate rights and interests of the elderly.
Meanwhile, it said that apps in industries that the elderly need most, including healthcare, nursing care and payments, should provide more convenient services to ensure their concerns can be responded to in a timely manner.
Additionally, it encouraged app designers to increase the analysis of their users to understand more about the elderly's habits of surfing the internet and reduce unnecessary identity verification steps for seniors.
Furthermore, personal information protection, data security and property safety must also be made a priority in developing apps, it said,urging app operators to strengthen content reviews on their platforms and take more measures, such as notification or risk alert, if information suspected of luring users to pay or consume is found.
"Useful content, simplified operation and a safe environment for apps will attract more elderly residents to embrace cyberspace and benefit from the internet," the association said, calling for all walks of life to join the team as it will enrich the lives of the elderly and promote social development.