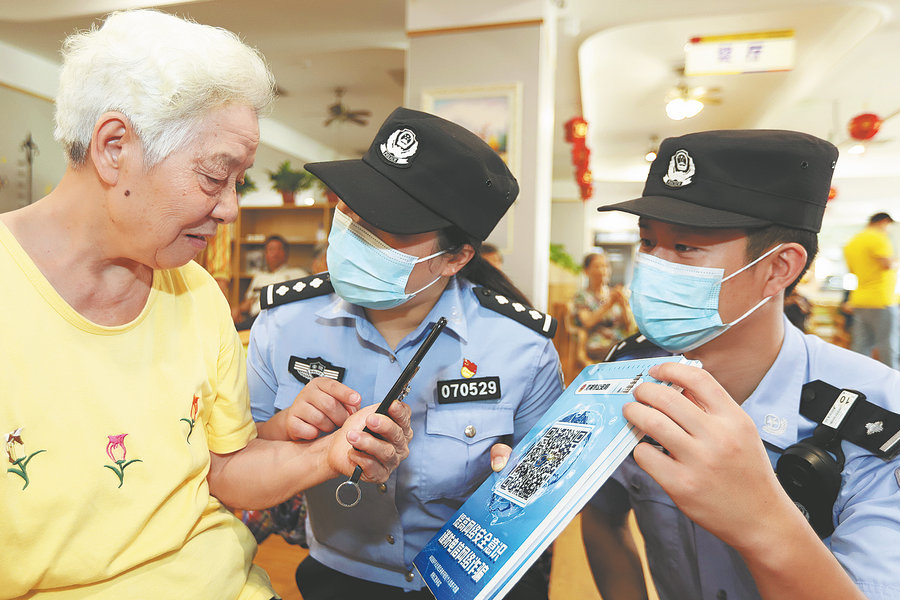 In action
With the aging of the population,the demographic of Chinese netizens is also changing, bringing higher requirements for government departments in cyberspace management and urging internet enterprises to transform or upgrade their products to help more elderly people access online services.
To narrow the digital gap, the State Council, China's cabinet,issued a notification in 2020,requiring greater efforts to solve the elderly's difficulties in using intelligent technologies and calling for reform to make apps technology friendly for senior citizens.
With its leading role in the internet industry, the Ministry of Industry and Information Technology quickly took actions. It first made plans for the reform and specified the central government's requirements, and then launched a campaign among websites and apps in January 2021.
To inspect whether the reform was implemented, the association selected 104 apps frequently downloaded by older netizens and discovered that 76 percent of the apps had been upgraded to give the elderly easier access to the internet.
For example, online travel agency Ctrip has designed a special version of its app for old users with a larger font size, cleaner web pages and simplified functions. Thanks to the mode, elderly users can enjoy services such as ticket buying and hotel booking, without any pop-up advertisements, and even be provided reading functions about all the information on the app if they have visual difficulties.
The association's survey showed that the number of elderly users registered on the Ctrip app has seen a significant rise since the special edition was launched,which also brought more online orders for the travel agency.
After learning that many elderly users have a big demand for human services while using apps, WeChat opened a hotline, 95017, in May 2021 to provide them with one-to-one services on WeChat Pay. Those not good at speaking Mandarin can also enjoy dialect services via the hotline.
Alipay, another digital wallet app, took measures to respond to the elderly's concerns about online payment, such as by offering them online teaching videos in 2019 and asking volunteers to guide them in using ride-hailing and shopping services on the platform in March 2021.