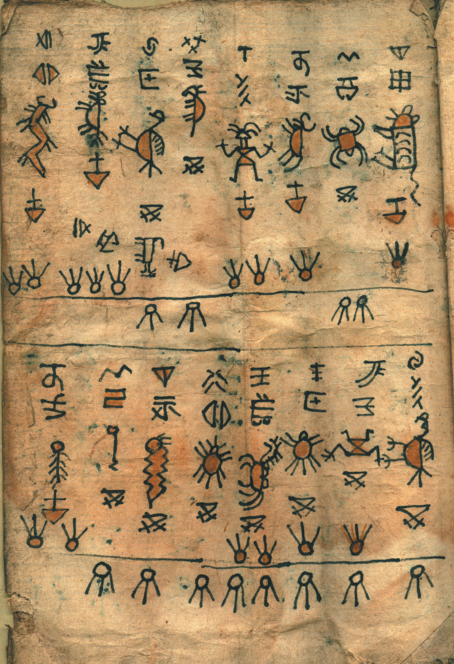 Sui language expert helps reform it, report Xu Lin and Yang Jun in Guiyang.
Yang Shengzhao, 67, has a mysterious and respectable position as master of Shuishu, the written language of the Sui ethnic group.
He's often invited by elderly villagers to choose an auspicious day for weddings, funerals, spring plowing or the building of a new house, and host ceremonies on such occasions.
He carefully carries an old handwritten Shuishu script with him, thumbs through it to look for hints and explains the details with a pithy formula in measured tones.
As a "living fossil" of hieroglyphic language, Shuishu is written in pictographs and symbols and deeply rooted in religious and folk traditions.
Experts have sorted only 766 Shuishu characters so far. It's a language of polyphony and polysemy to present various meanings in different contexts.