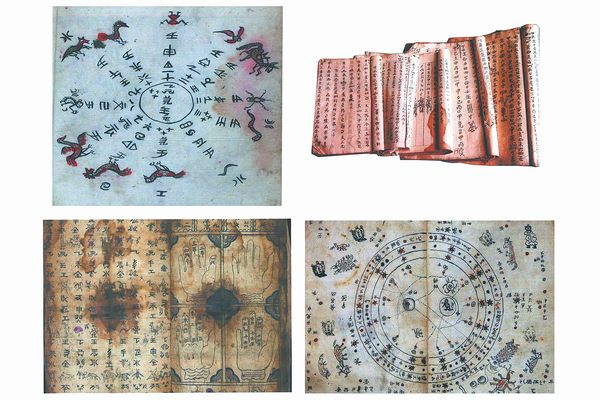 In 2018, the prefecture published Shuishu textbooks for use in primary and middle schools in areas inhabited by the Sui people.
Experts have discovered that 22 Shuishu symbols are similar to those found on pottery pieces unearthed from Erlitou in today's Henan province, considered the site of the capital of the Xia Dynasty (c. 21st century-16th century BC). They also found similarity between 36 Shuishu symbols and those on the cultural relics that were unearthed from an archaeological site dated back 7,300 years at Shuangdun village, Anhui province.
"Such close relations have drawn the attention of academic circles. It needs further research," Ge says, adding that the cultural treasure of Shuishu remains significant in modern society.
"It strengthens the cultural identity of the Sui people and regulates their behavior and moral codes, and the value system of the Sui people is similar to core socialist values.
"Shuishu masters play a key role in helping local authorities in social governance because they engage in many aspects of social life," he says.
Zhao Yandi contributed to this story.
Contact the writers at xulin@chinadaily.com.cn