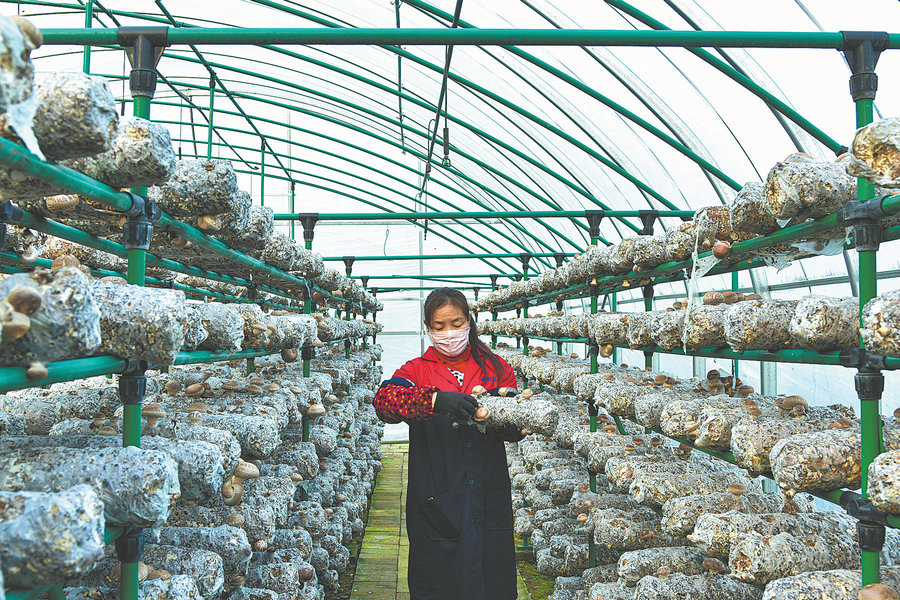 In 2018, he set up a cooperative with four local households and led more than 30 villagers to tap into the local resource.
Seeing the peach pit-processing business take shape, Lu came up with the idea of publicizing the craftsmanship at high-speed rail stations and having products sold on the trains.
It has greatly raised the profile of local mountain peach-pit handicrafts and broadened sales channels for the products.
To date, pillows, cushions and slippers made of peach pits are being sold from Liulin village to all parts of the country.
Cui Zhen'an is content that he gets to make a living on his doorstep.
He is physically challenged, which used to keep him from engaging in arduous work. Now, the pit-processing helps him to make ends meet.
"I also get dividends from the industry, as well as food and minimum social security benefits," he says.
Zuo is glad to see that the pit-processing industry has enabled villagers to obtain an income through their own labor without having to travel far away.
To spice up village life, local authorities have also staged reading and technical training sessions.
"We'd like to create some active and confident ethos around the village," Lu says.