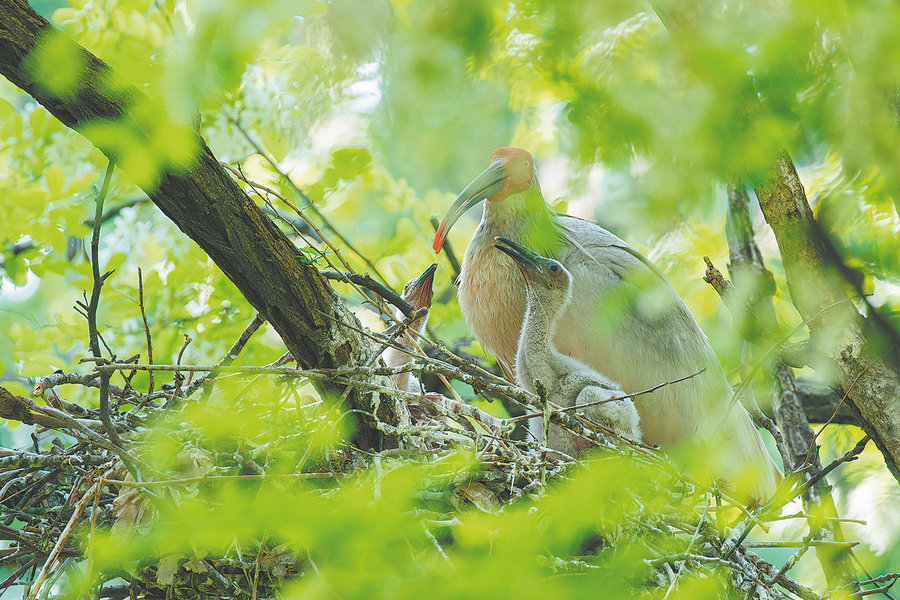 Apart from the improved environmental conditions, the village has also witnessed progress in local industries, increasing the personal income of residents.
Lu Ji, who went from Beijing to Liulin to be the first secretary of the village at the beginning of 2020, was faced with the dilemma of how to develop industries that could bring about wealth while retaining local ecological integrity.
He was sent by the Publicity Department of the Communist Party of China Central Committee to help with the village's development.
"The choice of industrial development was very limited," Lu says.
After field research, he was acutely aware of the potential in the existing local mushroom plantation.
Liulin was the first to grow mushrooms in Miaowan town of Yaozhou. The local climate is ideal for it, but the obsolete plantation facilities and unreliable sales channels were in need of improvement.
Lu worked with the villagers to expand the number of mushroom growing sheds from 55 to 90 and to build 22 fungus cultivation houses.
He also played a positive role in upgrading mushroom storage and processing, and strived to have the products sold abroad.