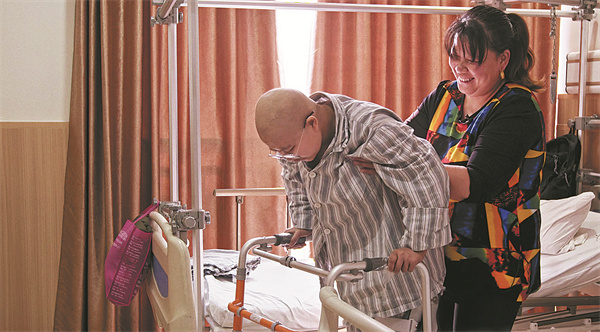 The director was impressed by her sheer grit, the way she endured extreme pain to sit up through the night leaning against her bed, waiting for a cesarean section the next morning.
A mother who was going to deliver her second child, Xu was diagnosed with terminal liver cancer just before her due date. "The nurse told her that she could take an injection for pain relief. She refused the shot because she was worried it might affect her baby," recalls Fan.
The documentary records Xu's final days, leaving precious footage for the family, like the one where she writes a letter to her newborn son, wishing him to open and read it on his 18th birthday.
Director Qin, a classmate of Fan's from university, says they shot a total of 1,000 hours, covering 40 patients across 22 hospitals in Shanghai.