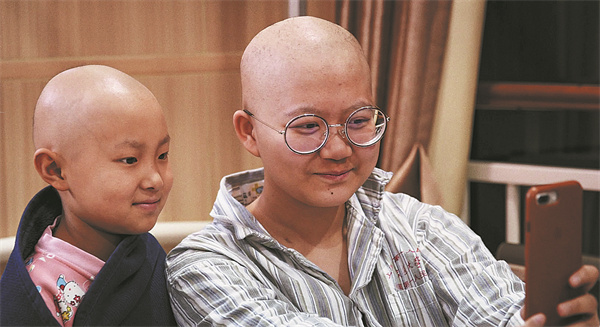 Director Fan was scouring the sick wards for a story to tell when he stumbled upon Ben Xiaomei, a resident of East China's Jiangsu province, sitting alone in the corridor at Shanghai General Hospital. Ben's teenage daughter had been diagnosed with malignant bone tumors.
"The mother was sobbing inconsolably and trembling when we met her. It seemed she needed someone to pour out her heart to," recalls Fan.
A middle school student, 14-year-old Wang Sirong complained of acute pain on her left leg on the eve of her final exams in June 2017. After the local clinic in their village and the nearest town hospital in Rugao failed to figure out what was wrong, Ben brought her daughter to Shanghai.
"The doctors in the city suggested amputation, as the tumors had already spread to the entire leg. Sirong was adamant against losing a limb; she said she would rather die. Her mother didn't know what to do," says Fan.