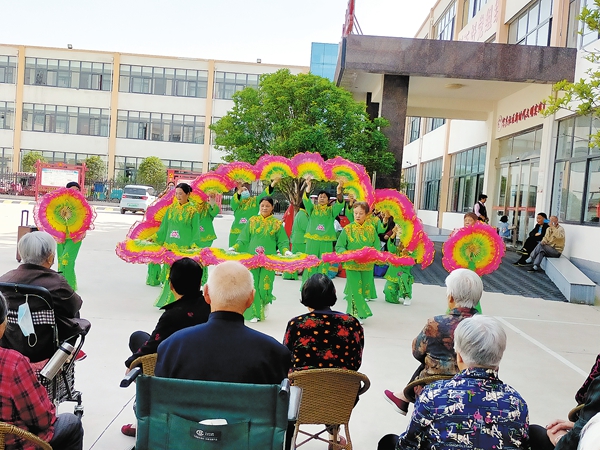 Gen Z entrepreneur, Fan Jinlin, is changing the public perception of elderly care with the help of social media and a troupe of young-at-heart retirees, Cheng Yuezhu reports.
Living among a group of friends, having a lot of spare time to work on their hobbies and millions of followers on social media-a group of retirees in Henan province's Xuchang are living the dream life yearned for by so many.
On the social media platform Douyin, the Chinese iteration of TikTok, these senior citizens are celebrities. Boasting more than 2 million followers, they appear in short videos posted under the user-name "Linshao" that offer an insight into an alternative retirement lifestyle.
The videos are like a sitcom set in a retirement home. The elderly stars can be seen solving math problems in unorthodox yet amusing ways, cheating at a board game for harmless fun, or having a conversation using up-to-date cyberspeak.
The account belongs to 25-year-old Fan Jinlin, owner of four elderly care homes in Xuchang. The senior celebrities are the residents of these care homes, and he started posting their daily shenanigans in 2020.
"At the time, I saw that the old people were often bickering and jesting with one another, which was quite amusing to watch. So I recorded some conversations and posted them, so that more people could see that life after retirement can be fun," Fan says.