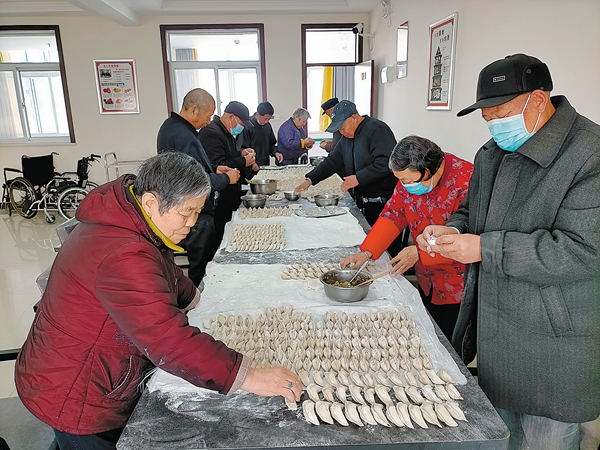 Though his father was working in the elderly care industry, Fan studied broadcasting and hosting at university. However, when his grandmother was hospitalized after falling down the stairs, he decided to follow in his father's footsteps and open up his own care home.
"When I was caring for my grandma in hospital, I suddenly thought about opening up an unconventional retirement home, one that's full of life, so that she could be better cared for and wouldn't feel lonely, with all the residents keeping one another company," Fan says.
With this goal in mind, he studied to achieve the relevant certification, including geriatric care, psychological counseling and human resources management, and started interning at his father's elderly care home while he was at university.
After working full time at the care home for over a year following his graduation, he opened his own care home, called Fu Rui Yuan ("garden of luck and blessing"), and his grandmother was among the first of its residents.
"I feel that most of the existing retirement homes are very traditional; they provide living spaces for senior citizens, but lack psychological support for those facing the aging process," Fan says.
He sought to create a dynamic atmosphere. In terms of interior decoration, he removed all the elements that might evoke the sense of a hospital, while retaining all the accessibility facilities such as home automation and wireless calling system.
Apart from a professional service team, comprising dietitians, social workers, counselors and medical workers, Fan also formed a new media team made up of nine young members from Generation Z, whose primary responsibilities are to keep the elderly company and observe their individual interests.
The short videos published by Fan, some of which receive nearly 3 million likes, are inspired by the residents' everyday lives. He says that most of the videos are not scripted, and each one is filmed in no more than two takes.