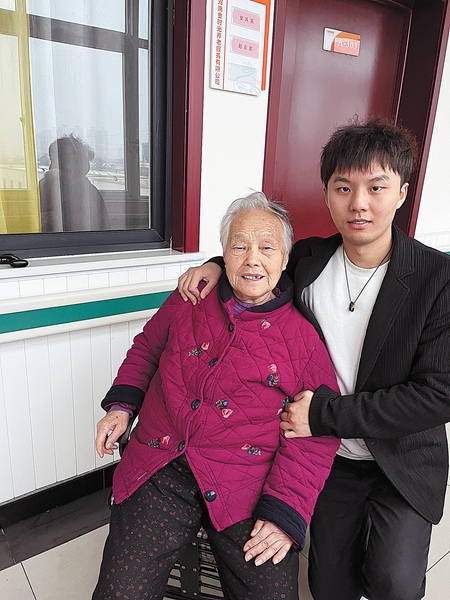 The elderly may not understand the concept of social media and short videos, but once they learn that their children can see the videos, they are more than willing to participate in the filming.
Many viewers have left comments that express a desire to live in a care home like this when they grow old, and applaud Fan for his vision and effort in giving the elderly a loving home.
"Our society needs this kind of young person, with an entrepreneurial mindset and a genuine passion for public welfare," one of the top-ranked comments states.
Although he is now operating four care homes, he is working on a fifth, set to become "the first-ever care home for 'celebrity retirees'", he says. The care home will be free of charge, with the only requirement being that the residents be willing to shoot some short videos to help create revenue.
The inspiration, according to Fan, comes from an old lady who lives in one of his care homes. She was unwilling to leave after what was meant to be just a temporary stay, and knowing about the Douyin account, she inquired whether she could keep living there for a lower fee if she helped him make videos.
The new care home is now under refurbishment, with many areas being turned into activity rooms. Apart from the regular activities, including mahjong and cards, the care home will provide facilities in video gaming, film screening and doodling, as well as anything else the residents have expressed an interest in.
"Everything's fun and giggles in my videos, but it's really not easy to operate the care homes. We have been trying to keep down the costs, so that the residents can afford to live here. I believe that, by maintaining a good reputation, we will attract more senior citizens," Fan says.
"The new care home aims to allow the residents to live here free of charge, but equally comfortable and happy. I also hope to attract more young people to participate in the elderly healthcare industry."