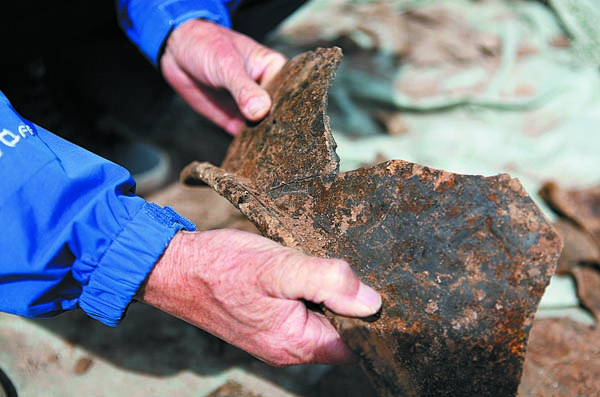 Between 1978 and 1985, the CASS Institute of Archaeology and the Linfen cultural relics bureau teamed up for large-scale excavations at Taosi.
Residential areas for noblemen and commoners were discovered, as were tombs that preserve sacrificial items of the royal family, such as dragon-patterned plates and woodwork.
"These quickly catapulted Taosi site to the center stage," He says.
Archaeological studies that followed led to the incredible conclusion that the site was 4,300 years old and preceded the Xia Dynasty by a few hundred years. The city is believed to have spread over four square kilometers during the prosperous rule of Yao, a legendary ruler whose reign was believed to have started in the 23rd century BC.
Legends about Yao are found in Shiji, or Records of the Grand Historian, a monumental documentation of ancient China curated by Sima Qian during the first century BC.However, little archaeological proof about his rule existed until the excavations in Shanxi province in recent years.
"To some extent, Taosi site has helped prove that the era of Yao is not a figment of imagination," says Gao Jiangtao, who has been in charge of excavations at the prehistoric site for years.