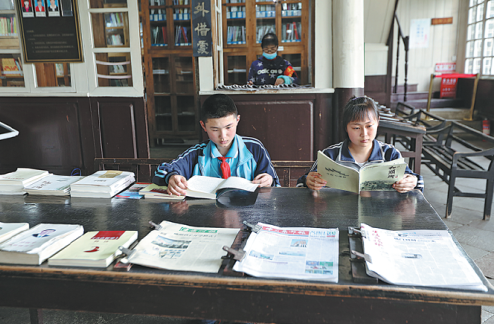 Walking along Wild Duck Lake, visitors can traverse a 400-meter "culture corridor" that recounts stories about the hardworking spirit and traditional nature of Heshun people and provides a glimpse into distinctive family life.
Ancestral halls are another highlight in Heshun. They have witnessed local economic, cultural and social development and appeal to overseas Chinese compatriots whose family roots lay in Heshun.
The ancient town has received 840,000 visitors since 2020, with tourism income reaching 130 million yuan ($19.4 million), according to local authorities.
"The living environment has greatly improved over the past two years," says Zhang Chengliang, an official of Heshun.
The number of homestays has tripled to 300, and about 70 restaurants and 200 shops are set up and running, Zhang says.
"Our focus is on rural vitalization and leading villagers to develop sightseeing, agriculture and tourism to boost development of Heshun," Zhang says.
For Cun Maohong, he will stay dedicated to his work, following Xi's call for protection of local cultural relics.
"Heshun people have the responsibility to protect cultural and historical sites, as well as to pass down traditional Chinese culture," Cun says.
"I'm looking forward to the president coming and visiting Heshun again."