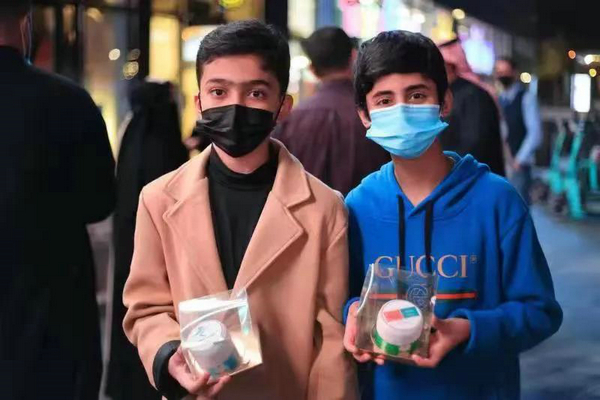 Riyadh, capital of Saudi Arabia, celebrated Chinese Lunar New Year with lights and decorations starting Jan 31. This is the first time the city officially staged a commemoration for the festival.
On the first day of the Lunar New Year, Badr bin Abdullah Al Saud, Saudi Arabia's minister of culture, extended his best wishes to Chinese people on his social media platform.
Chinese Ambassador to Saudi Arabia Chen Weiqing joined the celebration and with the Chinese embassy prepared special cakes for locals.
Chen said cooperation between China and Saudi Arabia will be strengthened in the new year, and that athletes from Saudi Arabia will receive a warm welcome during the Beijing Winter Olympic Games.