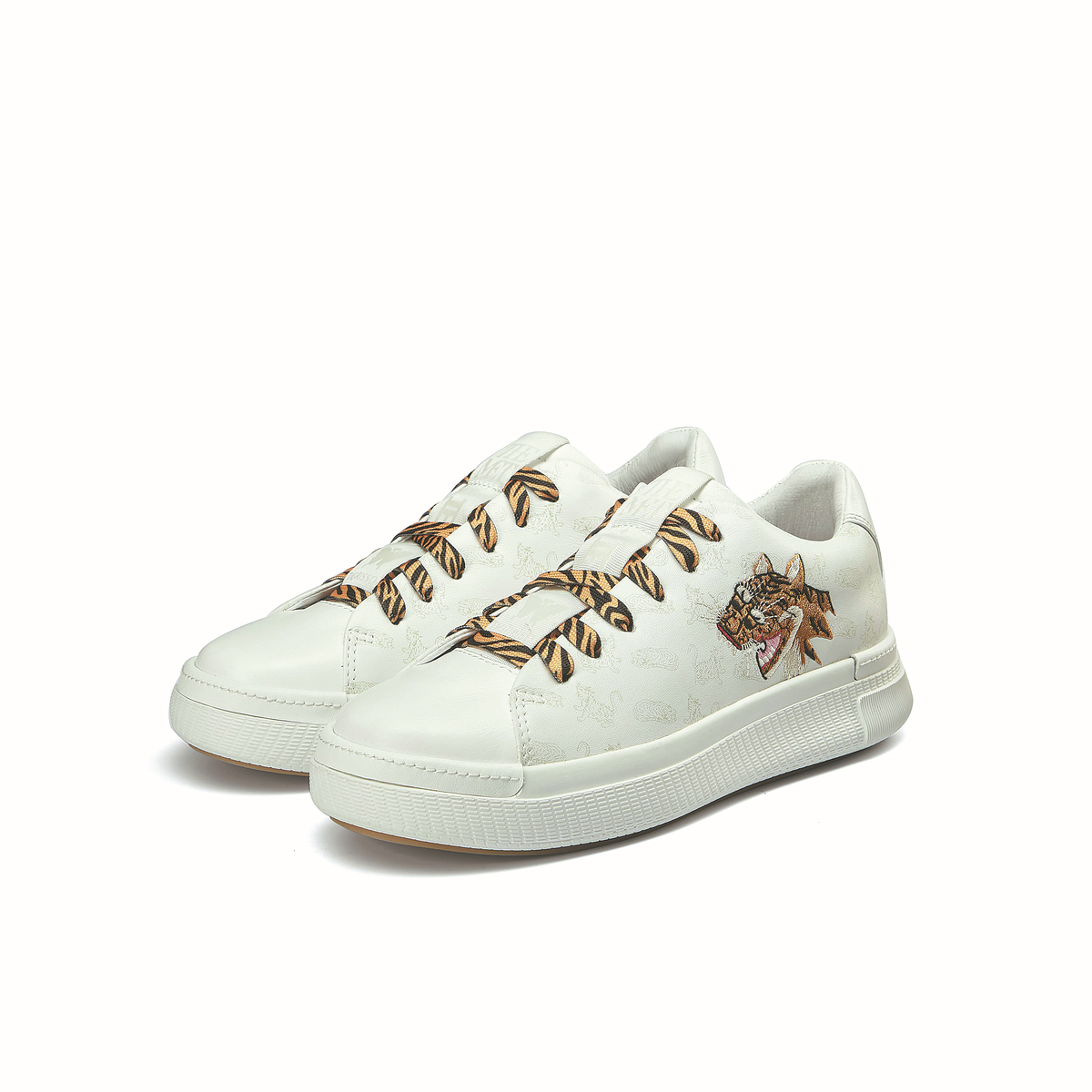 Footwear as a canvas
Shoes are also a canvas on which it seems fine to paint tigers. Tigrisso, a domestic brand for women, recently launched a pair of white shoes decorated with two embroidered tigers.
The shoes feature two artworks, Rank Badge with Tiger, a Qing Dynasty (1644-1911) silk piece from the Metropolitan Museum of Art in New York, and a Jin Dynasty (1115-1234) painted ceramic pillow in the form of a tiger, from the Shanghai Museum, to show respect for traditional handicraft.
Long Jian, from the company's branding department, mentioned a Chinese idiom, "Good things come in pairs."
"Just like people always hang a pair of couplets or door paintings to embrace good luck, we want to send twice the blessings," he said, adding that many artworks focus on the tiger's ferocity and dignity "but we hope to present its cuteness instead".
"'A cute big cat' displaying softness and coziness is what we want consumers to see. A sense of security and companionship is what we want to bring, and we want to deliver the festive and lively atmosphere of Lunar New Year," he said.
The tigers from the two art pieces-one roaring, the other relaxing-show the animal's different sides.
"With such a design, we are shouting out loud that you can be active or shy as you wish; elegance is not about faking, but about being one's true self in a relaxing way," Long said.