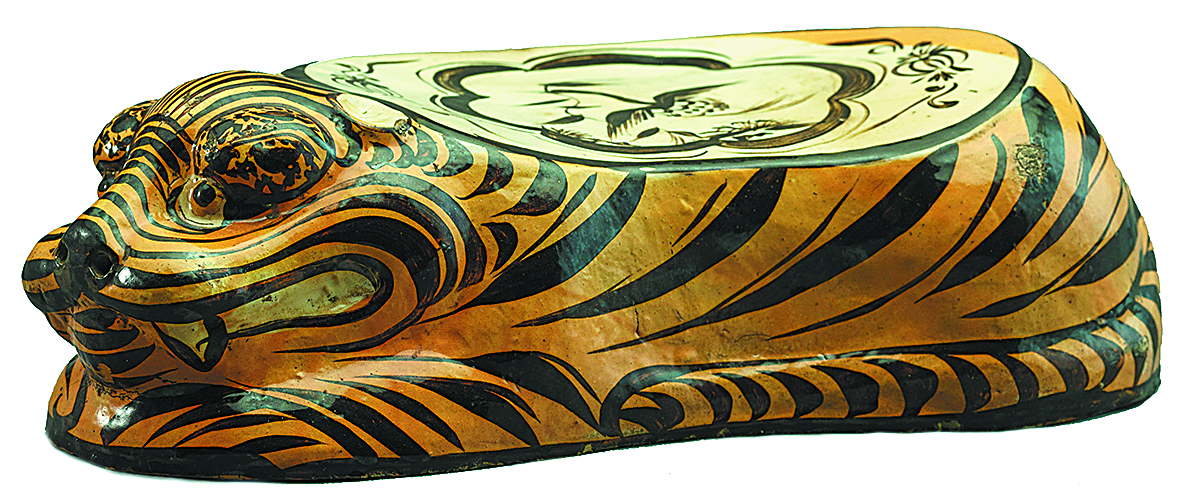 Two pieces rocked the market. One was painted with the brand's symbolic bear holding a cute, smiling tiger in her arms, while the other featured the bear wearing a red tiger-head hat.
The latter was designed by Gao Wenzhi, the institute's chief designer. She recalled that in the old days, parents bought their children tiger-head hats to ward off evil spirits, and she's happy to add a modern feel to the old tradition.
"Creating something trendy is not just about looking good, but also about content," said Gao, who has spent many years working at the institute on the study of Yunjin, an ancient type of brocade work that originated in Nanjing, capital of Jiangsu province.
"I often hear people saying that Yunjin is the finest silk fabric, but that it's unaffordable. Yunjin should not be trapped in museums, so I really appreciate the cooperation that helped this traditional culture to reach out to a wider audience."
Liu Ting, from Teenie Weenie's branding team, said,"We want to use modern techniques to present traditional culture and break the stereotype of traditional culture that does not fit with modern lifestyles."
Jian Mingwei, the institute's general manager, said some intangible cultural heritage items are struggling to survive, so he has been moved to see that more young people are learning about the nation's culture.