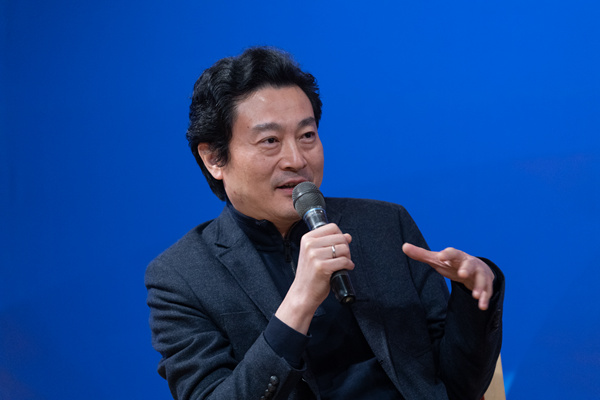 The conductor performed at the NCPA in December 2007, when the venue was officially launched, and has returned to China many times since then.
The two-day forum was also livestreamed in 39 countries, including the United Kingdom, Germany, France and the United States.
According to Wang Ning, director of the NCPA, the forum aims at connecting the music community worldwide and sharing ideas about the development of the classical music scene, which is affected by the pandemic.
"The value of classical music is enduring in the age of the pandemic. We learn from one another about how performing arts institutions have responded to these unprecedented changes caused by the pandemic," says Wang.
On March 27, German cellist Jan Vogler initiated and organized a 240-hour marathon event where original performance content from 66 groups of musicians was livestreamed, including pianists, flutists, ensembles and banjo players.
"We should do something as a musical community and unite together in sending a message of hope to the entire world," says the cellist, who also serves as the director of the Dresden Music Festival and is also the artistic director of the Moritzburg Festival.