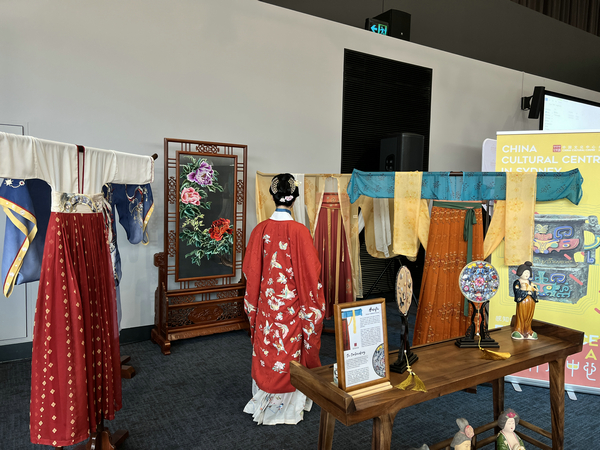 The China Cultural Center in Sydney participated in the 4th Fabrics of Multiculture Australia festival and showcased hanfu, or traditional Chinese apparel, and Su embroidery. The event was held at the Australian National Maritime Museum on Dec 2.
Many local hanfu fans joined the activity with young Chinese artists giving dance performances at the event.
Claudia Chan Shaw, an Australian fashion designer and curator, praised hanfu and Su embroidery as "magnificent".
The annual festival was held to encourage cooperation on traditional costume and fashion designs between Australia and the other countries.