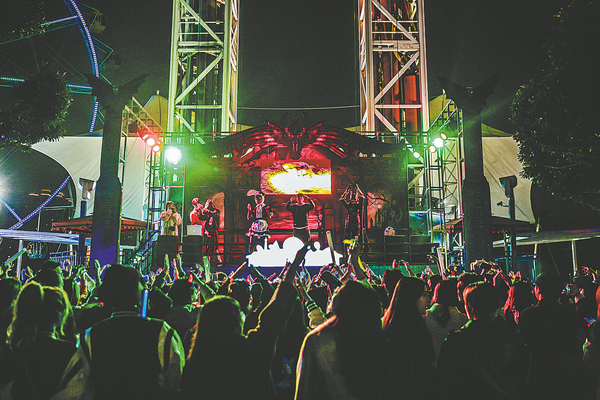 In a situation such as the current pandemic, people are limiting the time they spend outdoor and the decision to visit a theme park is not made lightly.
"People do want to get out, to gather with friends and family, to enjoy time outdoors-but they will look for high-quality options," she says, adding that quality parks are able to stand more firmly on price, and their revenues will recover more quickly.
The establishment of Universal Beijing Resort, and the ongoing expansion of Shanghai Disney Resort, continue an upward trajectory for the industry, and reinforce the notion of quality entertainment for parks in China and Asia, raising the bar in the use of technology and media and leading other parks and all sorts of attractions to follow suit, the report says.
"Universal Beijing Resort has also set an exemplary standard in being the first LEED-certified theme park in the world," Chang says. "As China pushes to reduce greenhouse gas emissions and cut its carbon footprint, we will see more innovation of this kind, moving toward reduced energy consumption and more sustainable development with less waste."
Moreover, water parks that were allowed to open in China by May were pretty much able to capture summer tourism, though with limited capacity and the need to address guests' hygiene concerns.
The Atlantis Sanya resort water park in Hainan province had essentially no loss of attendance this year. It has drawn affluent Chinese guests who weren't able to travel overseas.
Various strategies and fresh approaches are being employed to help water-themed parks perform better in the new conditions.
The government is promoting the "nighttime economy" to help stimulate domestic demand. Many attractions have added evening activities this year, including water parks that traditionally avoided operating at night. The new OCT Shunde water park has had success offering nighttime ticket discounts, drawing as much as three-quarters of the day's attendance and giving guests the opportunity to experience the park without the intense summer heat.
Some water parks are incorporating electronic dance music to night activities to attract younger visitors.
According to the report, there is a "new wave of boutique water parks", as resort amenities cater to increased demand for short-distance, regional travel and staycation options. The medium and small water parks are being packaged with on-site hotels.