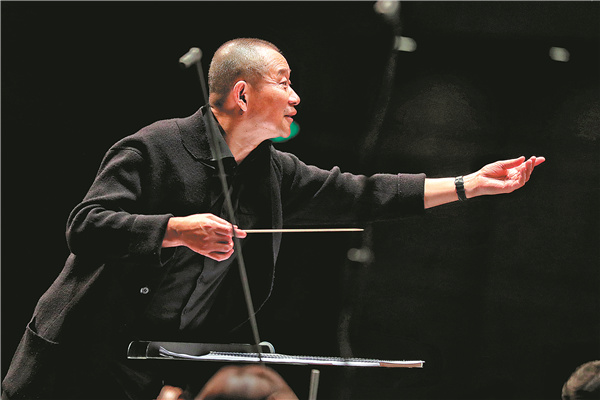 The 24th Beijing Music Festival concluded with a concert at the city's Poly Theater on Sunday that was performed by the China Philharmonic Orchestra under the baton of renowned composer Tan Dun. The concert was also streamed, enabling a wider audience to enjoy the classical music.
The concert, titled In Conversation with Stravinsky, featured compositions by the Russian-born composer and Tan himself.
Igor Stravinsky is considered one of the most influential composers of the 20th century. The China Philharmonic performed two of his pieces: Fireworks and The Firebird.
"With Fireworks, which was composed in 1908, Stravinsky's own voice emerged for the first time as a young composer. The Firebird was the first international success for him. The two pieces were important in Stravinsky's career and offer the audience a glimpse of his evolution," says Tan, 64, adding that Stravinsky's works are among his favorite compositions.
"Stravinsky's impact on classical music is revolutionary. As a composer myself, I admire his musical creativity and sensibility.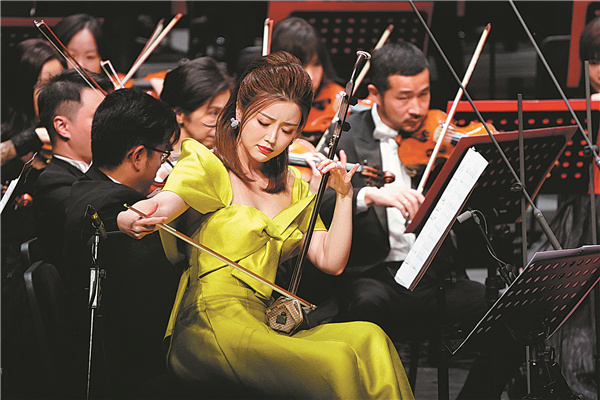 "Over 100 years ago, when the avant-garde ballet The Rite of Spring premiered in Paris, the music, composed by Stravinsky, changed the traditional vision of ballet and stirred tension between old and new aesthetics.
"Even by contemporary standards, Stravinsky's music is seen as avant-garde."
During the Beijing concert, two of Tan's pieces were also performed-an erhu concerto Fire Ritual, which was commissioned by the festival, and a double concerto for guzheng and pipa. All three are traditional musical instruments.
"My goal was to have 'a conversation' with music masters from the West, and I wanted to do so with versatile Chinese musical instruments," says Tan.
"I am always interested in composing for the old musical instruments, which provide a sense of tradition and mystery for the audience."