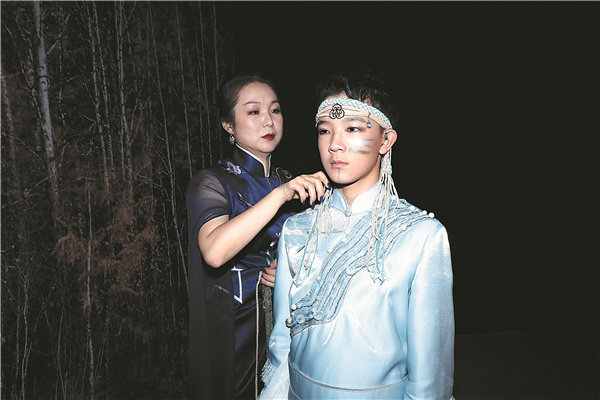 Amid folk songs and drumbeats, models dressed in handmade costumes walked out of rows of silver birch trees to the runway during the China International Fashion Week in Beijing in September.
Part of the fashion week, the special show was on traditional clothing of the Oroqen ethnic group. Among the smallest communities in China, the group has a population of 8,659, according to the 2010 national census.
"It's rare for the fashion week to stage a show dedicated to an ethnic group," says Jin Jingyi, designer of the show, adding that members of the Oroqen community were invited to appear as models for its opening.
About 70 suits, combining traditional styles and modern designs were displayed, including clothes for children and the elderly.
"Rather than a fashion show, I prefer to describe it as a show that introduced the culture and stories of the Oroqen people," says the 41-year-old fashion designer.
Living in the Inner Mongolia autonomous region and Heilongjiang province, the Oroqen people used to hunt for a living since most of them dwelled in forests earlier. An iconic item in their clothing is the roe deer's head hat, which was worn by hunters to attract animals.
During the annual two sessions held in March, a deputy to the National People's Congress from the Oroqen group attended a discussion wearing such a hat. The photos became an online sensation and intrigued many netizens.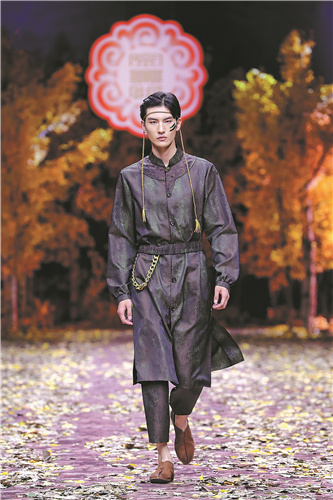 "Only when people are attracted by costumes will there be a chance for them to learn more about the culture behind clothes," says Jin, who has spent years designing clothes based on styles of small ethnic groups in Northeast China.
The show in Beijing was commissioned by the local government of the Oroqen autonomous banner in Inner Mongolia, aiming to introduce their culture to a larger audience and improve people's awareness about protecting it.
Jin is from the Daur ethnic group, whose members live near the Oroqen community in Inner Mongolia. The Daur group has a population of less than 140,000.