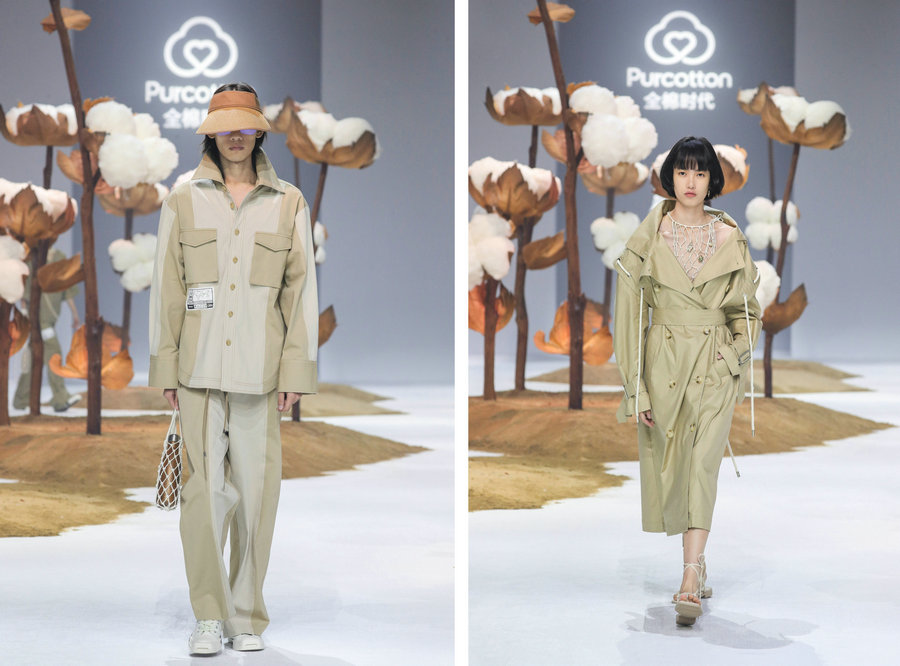 PurCotton, a domestic brand featuring 100 percent cotton products, had its Shanghai Fashion Week debut in Shanghai Xintiandi on Wednesday.
Under the dim yellow spotlight, props of buds on stems arranged in the center of the catwalk resembled a growing field of cotton. Models in snazzy cotton-made clothes strutted across the fashion runway, allowing the audience to see the stylish side of cotton.
"Green, healthy, comfortable" has long been the production ethos for the brand. It believes that only by adhering to the concept of sustainable development and living in harmony with nature can the earth develop sustainably.