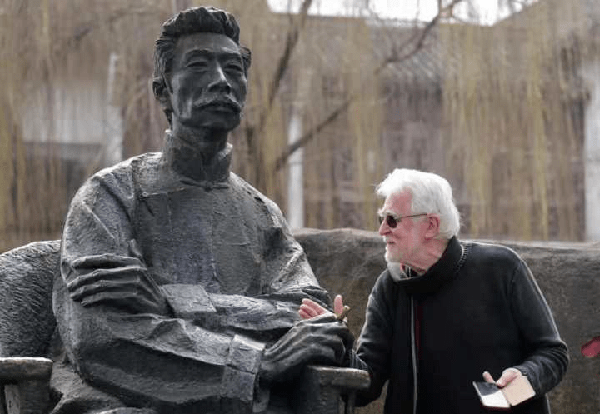 Polish director Krystian Lupa will bring to life A Madman's Diary by the late Chinese writer Lu Xun at Shaoxing Grand Theater at 6:30 pm on Sept 27.
Lu Xun is the pen name of Zhou Shuren (1881-1936). His works, including A Madman's Diary, put him in the league of leading Chinese writers that ushered Chinese literature into the modern era.
For Lupa, the acclaimed theater director who is known for his productions based on Austrian writers Robert Musil and Thomas Bernhard, A Madman's Diary was part of a culture he could not relate to until he was immersed in it. He and his team visited Shaoxing a lot to know the city's culture and shot scenes for his adaption.
The play will be rendered onstage by well-known Chinese performers Wang Xuebing and Mei Ting in three hours and a half, with seven projectors helping audiences entering the literature world of Lu Xun.