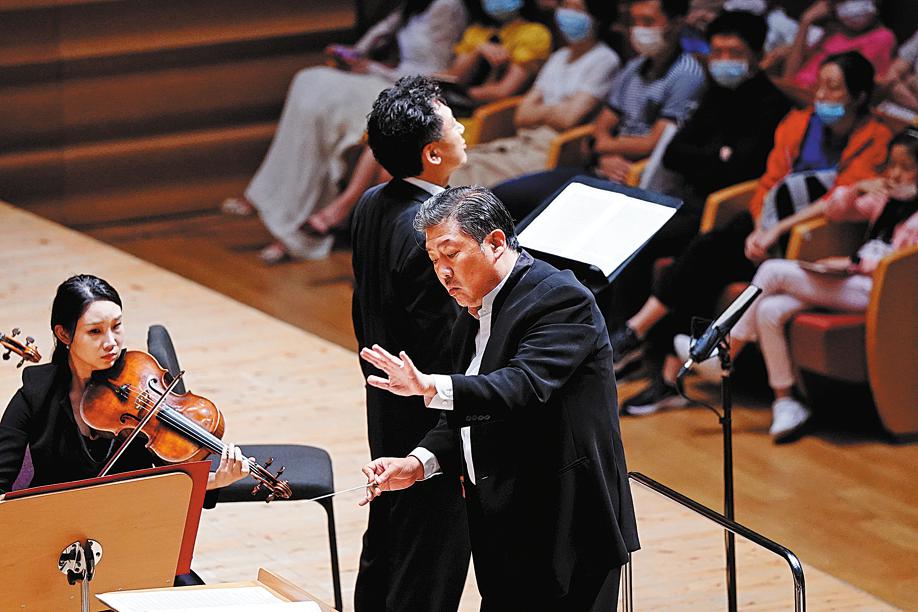 At the news conference, Professor Huang Liaoyu of Peking University shared the story of how he and his mentor, Professor Yan Baoyu, traced the lyrics of Gustav Mahler, from the German translation to the original Chinese poems, and found that "huge differences exist between the Tang Dynasty poems and the German versions referenced in the Mahler symphony".
This was caused less by the translator's skill, but rather due to cross-cultural barriers. Traditional Chinese poems are often "overly concise, implicit… so fluid as if grammar had been abandoned", Huang says. "Sometimes, even the simple task of identifying the poem's narrator and narrative perspective can be challenging.
"Traditional Chinese poetry thrives on leaving blank space, similar to the artistry shown in traditional Chinese shuimo ink-and-wash paintings", making it hard for Westerners to interpret fully.
When they were transposed into German, the translator was forced to add lots of explanation and supplementation based upon his subjective knowledge and imagination, Huang says. "The poems' diverse meanings are thus singled down, their implicit nature turned forthright, their abstract imagery rendered concrete, and their length expanded."
The composer Ye says that, when he accepted the challenge, to set to music the original Chinese poems Gustav Mahler used, he decided to use similar orchestration to Mahler, except for the addition of some traditional Chinese instruments, particularly percussion, because he believed "sooner or later these two works will be played together at one concert".
Since its debut in 2005, Yu had conducted Ye's The Song of the Earth many times, in many countries including Germany, and "I think it really worked", Ye says.