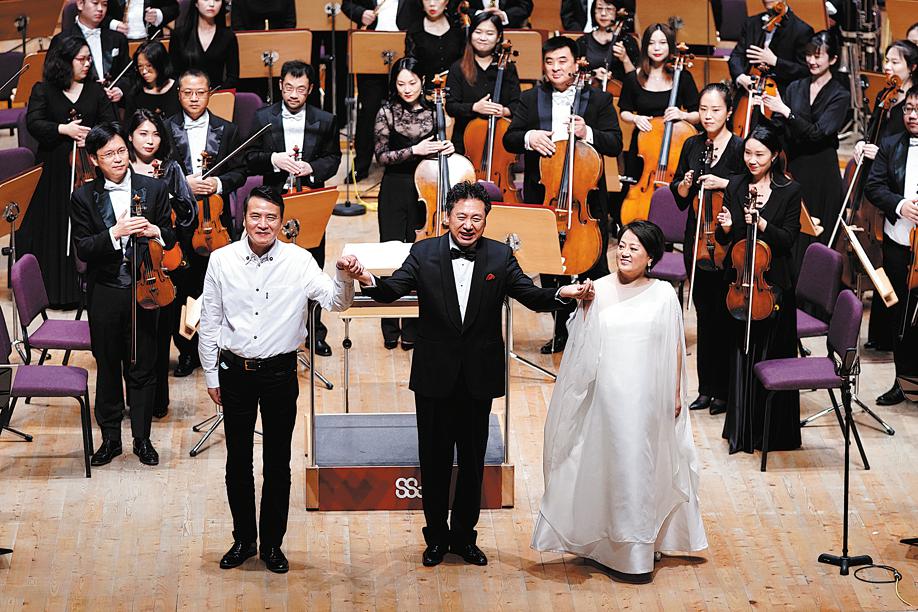 Marina Mahler, the granddaughter of Gustav Mahler, who is also founder and president of the Mahler Foundation, praised The Song of the Earth as an important meeting of the East and the West, in an online panel for the new album.
These ancient Chinese poems used to be important to Gustav Mahler, and resonated deeply in him, so much so that he put them to music, she says.
"In his time, it was a meeting of the East and the West, which we now have to revisit," she says. "It is necessary these days when there is so much discord everywhere, and extremism. … We need to open up, reach out and embrace."
Her grandfather "would have loved it", she says. "There is no doubt in my mind he'd very much like this new piece (by Ye)."
Yu recalls his early years studying music in Germany when he became fascinated with Mahler. "I think he was the first Western composer who created work based on Chinese poetry," Yu says.
Yu later came back to China, and established the Beijing Music Festival and the China Philharmonic Orchestra. Before he was about to take the orchestra on a world tour across the United States and Europe, he spoke with Professor Ye, one of the most important composers in China, and revealed to Ye about his long-held wish to commission a composition that put the original Chinese poems to music.
His aim, Yu told Ye, was to show the different understandings of the same ancient poems. Chinese is a more abstract and concise language, where a single character, or a simple image, can be deciphered in so many ways, he says.