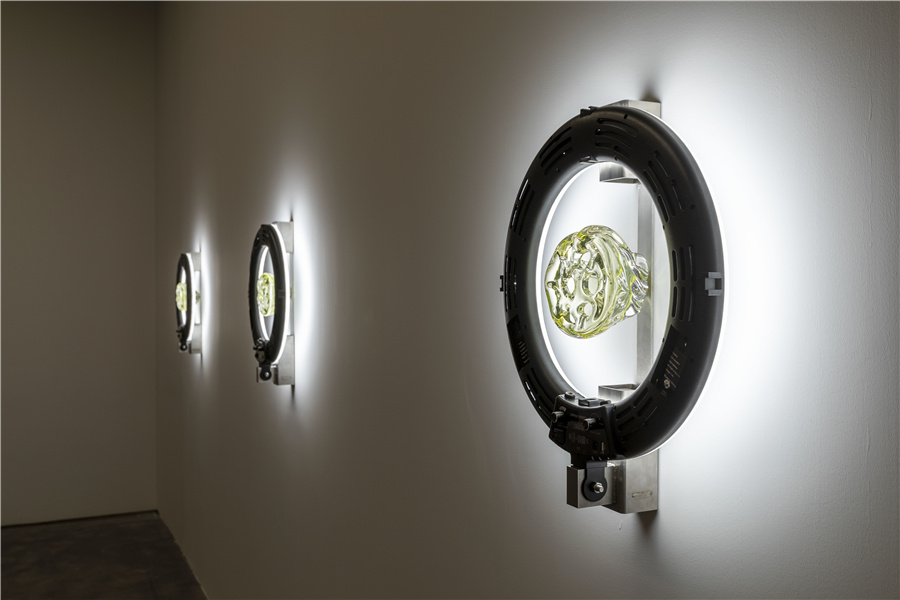 "In this sculpture, Holen emphasizes the environmental issue caused by livestock farming and transportation, which are considered the top two carbon-emitting industries," Wu explained.
In Trypophobia, a piece of hand-blown uranium glasswork, placed in the center of a luminescent ring light, assumes the shape and color of the lotus seed pods. The artwork, containing poisonous uranium, highlights the vice of excessive self-exposure in the age of social media mania.
Visitors also can discover the anthropomorphic quality in Holen's work.
Walking into the museum's Galleries 5 and 6, visitors are greeted by a platoon of bronze-cast toy figures that are based on a discontinued LEGO series called "Legends of Chima", where Chima warriors from different tribes fight for the sparse resource CHI to gain power.