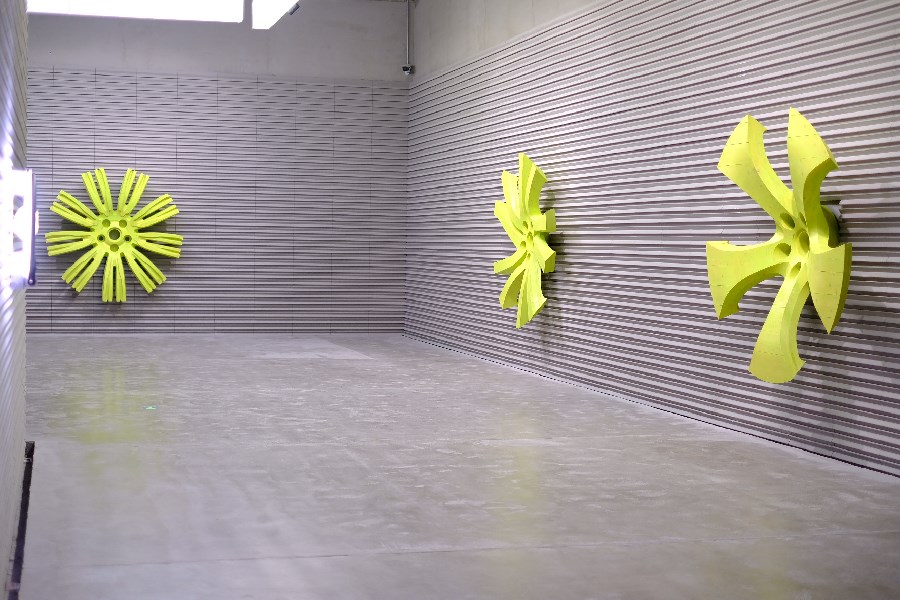 Though familiar looking, these objects were detached by Holen from their actual context of use, filling viewers with confusion and curiosity as to the artist's purpose and techniques.
"With an education background in architecture, Holen has a penchant for separating components from their machinery systems, demanding the audience see their design up close," the curator said.
For example, to make Anthroposophic Architecture, the artist first 3D-scanned three different SUV rims, scaled them up, and then 3D-printed them with wood before painting them with a type of environmentally friendly yellowish-green varnish, spotlighting the ornamental quality of these car rims.
The curator also noted there is a biomimetic or anthropomorphic quality to many of Holen's creations.