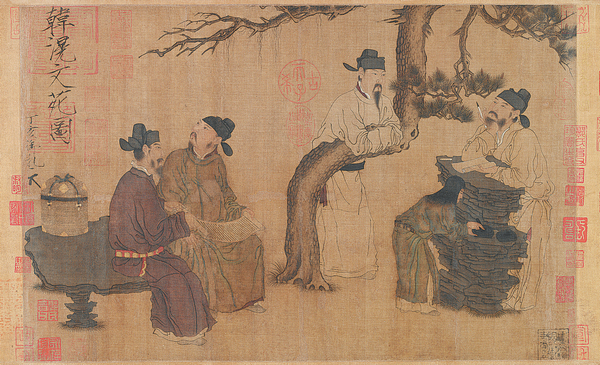 "Through these paintings, people paid tribute to the ancient sages," Ren says.
Zhao Ji, a Song Dynasty emperor, also contributed to the boom of painting. In the exhibited Ting Qin Tu ("listening to guqin"), the emperor seems to put all political affairs aside and focus on playing guqin, a plucked musical instrument popular among Chinese literati, while his courtiers are all ears for his performance. The painting was once thought to be drawn by the emperor himself, but recent studies show it was probably done by a painter in the imperial painting academy, which was initiated by Zhao.
"Zhao made the move to establish and participate in operations of the academy," Ren says. "He emphasized painting theory and helped ancient Chinese painting reach a high level."
However, as an emperor who spent too much energy on artistic ambitions, Zhao proved his failure in ruling his country. The capital city fell in war, and he became a prisoner.