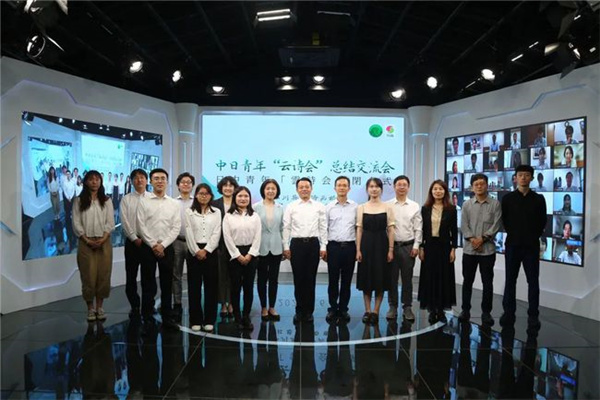 The year 2021 is the Cultural and Sports Exchanges Year between China and Japan. To enhance the friendship and cooperation among young people of China and Japan, All-China Youth Federation and Soka Gakkai jointly launched the China-Japan Youth "Online Poetry Festival" this April, inviting young people from both countries to record short videos and recite poems.
The activity lasted for more than 5 months, with the active participation of young people from China and Japan, and many excellent works emerged.
On Sept 6, the China-Japan Youth "Online Poetry Festival" closing ceremony was held in Beijing. The activity offered opportunity for nearly 100 Chinese and Japanese youth to get together, exchange ideas and share life stories.
"Japan's history and culture cannot be properly understood without understanding the cultural influences that Japan has received from China." Takako Kajikawa, central director of the academic department at Soka Gakkai.
"Faced with COVID-19, young friends from China and Japan expressed their best wishes to the world in a special way. This online festival is not only an elegant collection of poetry, but also a dialogue between our hearts," said Jing Zhang, editor-in-chief of Youth Literature magazine.