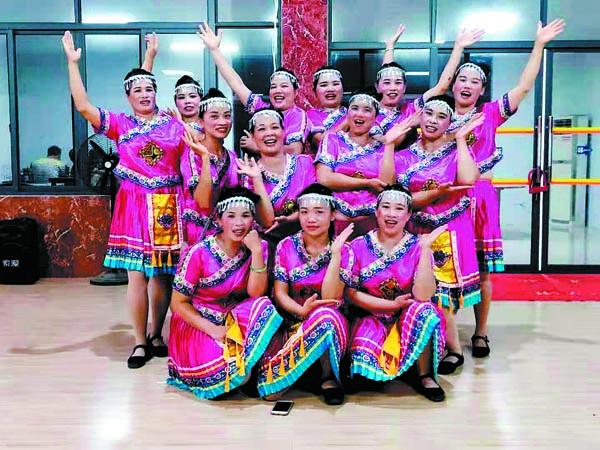 Burgeoning trend
In May last year, Wei quit her job at the village committee because of the low pay-1,500 yuan per month, unchanged for three years. She had to do farm work for about a year to get an income.
Although working in the farm is laborious, Wei has actually more time to dance. When she browsed on Douyin, Wei found that content related to country life is very popular. She uploaded her first video on Douyin on May 28, 2020. In the video, Wei in her farmer hat and boots dances in Chinese classical style in the field.
Since then, every two or three days, she uploads a video of her dancing, in the field, along a country road, in the yard or at the house renovation site. To reach the ideal status, she recorded every clip for several times.
Talking about the future, Wei hopes she can "take a dance course one day and become more professional in dancing".
She found a job in the village in June, which requires her to work from 8 am to 6 pm from Monday to Friday. Although dancing has already become a part of her life, the priority is still to make ends meet.
"I hope more people can follow me online and when I have time, I can livestream to sell goods, like agricultural products, to make some money," Wei says.
Such videos of farmers showcasing their talent have proved particularly popular on social media. One of the biggest social media stars is Li Ziqi, who gets famous for posting rustic-chic videos of her life in rural Sichuan province.
According to a recent report released by Douyin, in the past year, the videos related to country life have gained 12.9 billion likes on the platform.