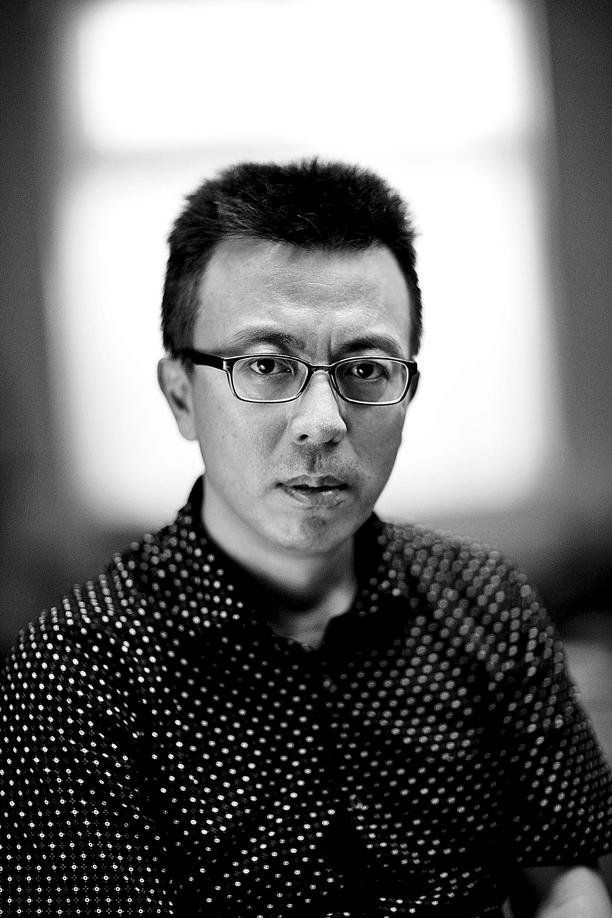 "As an artist, I have become more and more respectful of everyone and everything in front of me. It is my honor to paint them honestly. Also, it is because of painting that I and my friends of more than 30 years can still hang out together, not just for drinking or eating, but for some real business."
Liu has been close friends with several prominent filmmakers in China since their school years. In 1993, Wang Xiaoshuai made the fictional feature The Days, which starred Liu and Yu, in which many of the life details of the couple portrayed were genuine. Liu has since that experience taken Wang's advice to not "chicken out" in front of the camera, and thus became accustomed to having his work process filmed.
Also on show is Your Friends, a 99-minute documentary film on Liu's visits to his hometown, the intimate moments among friends, and the creation process of their portraits. The film was produced by Yang Bo, who has collaborated with Liu on multiple occasions.
"I would voluntarily let the film steal my thunder at the exhibition," says Liu.
"Audiences go through a lot of trouble coming to my exhibition. I would love to provide them more perspectives to experience the artwork."
Contact the writer at zhangkun@chinadaily.com.cn
If you go
Liu Xiaodong: Your Friends
Aug 8-Oct 10. UCCA Edge, 2F, 88 Xizang Road North, Jing'an district, Shanghai.
021-6628-6861.