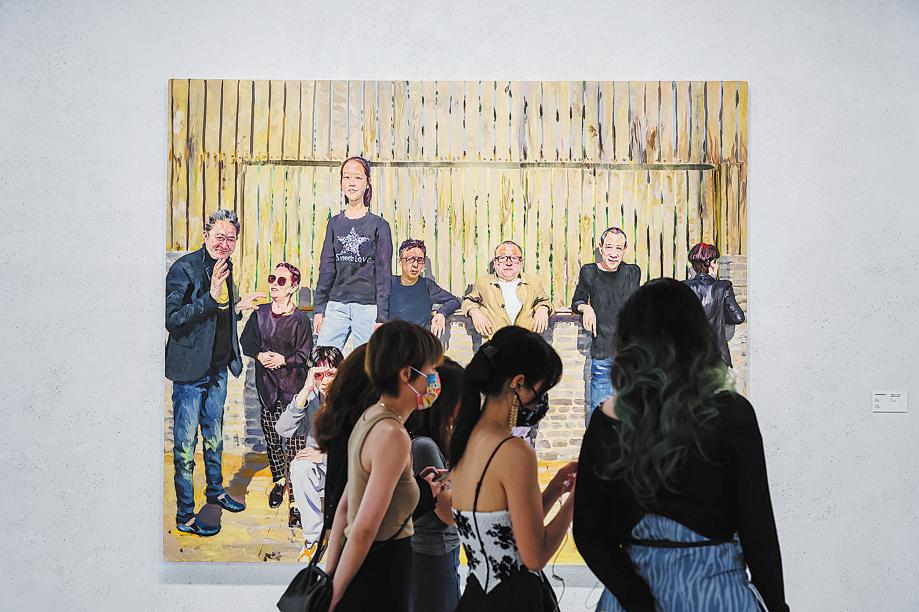 The showcase, which was an artistic exploration of his hometown in Liaoning province, marked the first time he revealed stories of his past on canvas.
Tinari, who was an art editor at that time, said he was deeply moved by the exhibition, which he described as an important page in UCCA history.
"Because of this exhibition, Liu Xiaodong came up as a natural candidate when we were considering the first-year exhibition plan for UCCA Edge last year," Tinari said at the preview of Liu's show on Aug 7.
The exhibition consists of three sections-a collection of Liu's previous works featuring his hometown Jincheng in Liaoning province; the Chinatown neighborhoods in Tuscany, Italy; and ship breaking yards in the port city of Chittagong in Bangladesh.
Liu was stranded in New York due to the COVID-19 pandemic and during his trip to the US-Mexico border he took to creating a series of watercolor portraits of his family and friends, and a series of still life and character studies. In the process of these works, "Liu took pleasure in painting with a narrative sensibility previously not found in his large-scale works, revealing a more personal and emotional side of his practice", write Tinari and Fang.
Upon his return to China, Liu was invited by Tinari to hold an exhibition at UCCA Edge.