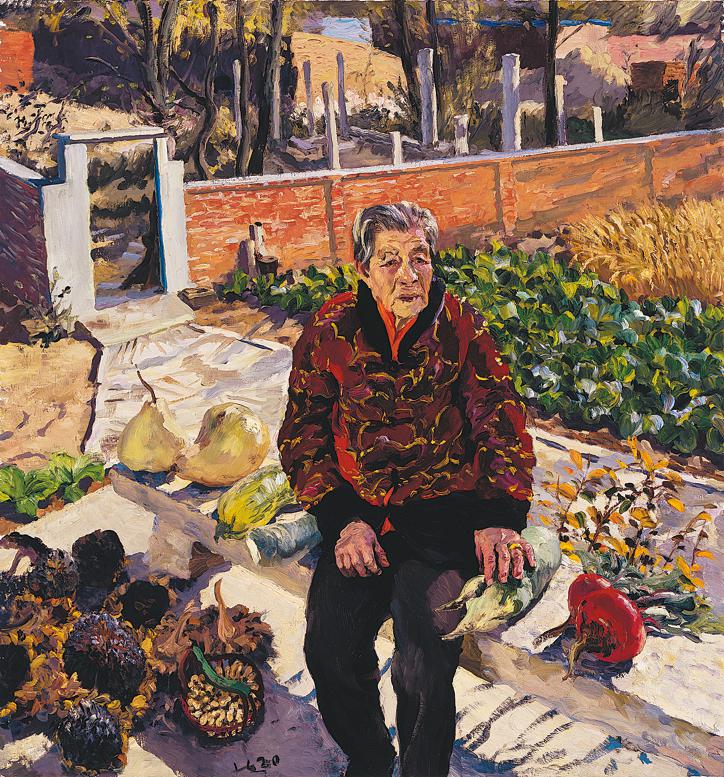 "UCCA is a very professional and an outstanding art museum," Liu says via video conference, before comparing the relationship between an artist and an exhibition institution to a "love affair".
"You would pour your heart out to a great partner. ... Ten years ago I poured my heart out to UCCA Beijing, and this time, I am doing it again (in Shanghai) for my hometown and my close friends."
For the third section of the exhibition, Liu created 10 oil portraits of those dearest to him in life and art. He started work on these pieces in October and completed them earlier this summer. Your Friends is a continuation of his series that was exhibited at UCCA Beijing, Liu tells China Daily.
"Ten years have passed and my friends are growing old and I want to present their looks in the latter half of their lives," he says.
In this cycle, "we see the subtle, nuanced power of the influence of familiar intimacy sustained by time, as the artist turns his attention toward those selected individuals with whom he enjoys the bonds of kinship, be it filial, fraternal, romantic, artistic or stylistic", write Tinari and Fang.
Describing his work, Liu says:"All I paint are heroes. Each has a universe to himself (or herself), filled with the bittersweet experiences of his (or her) own life.