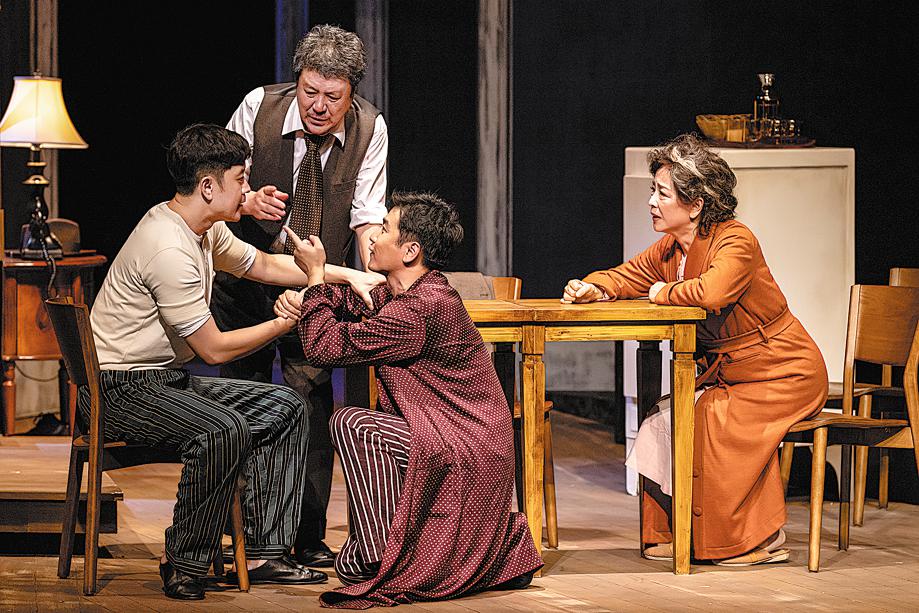 A Chinese reproduction of US playwright Arthur Miller's stage play Death of a Salesman has a running time of nearly four hours but the exhausting experience is also empowering for lead actor Lyu Liang-it allows him to be completely immersed in the role of disillusioned salesman Willy Loman.
Reception of the show, which is currently running at the Shanghai Dramatic Arts Center, has been overwhelming. Tickets for the first round of 14 shows running through Aug 22, were sold out even before its premiere on Aug 8.
The Pulitzer Prize-winning play by Miller (1915-2005) has a special significance in China's theater scene. Besides starring one of the earliest and most respected dramatists Ying Ruocheng, the first Chinese edition which premiered in Beijing in 1983 was directed by Miller himself and marked an important page in the history of cultural exchanges between China and the United States.
Lyu, an established theater and movie actor who used to serve as the artistic director of SDAC, says he had always longed to play the role of Willy Loman since reading the script 40 years ago. He points out that the play, despite being decades-old, still resonates with audiences today.
"For me, the play not only presents a shattered dream, but also involves a wide range of issues in modern life, such as social pressure, parental issues, intimate relations and behavior problems," says Lin Yi, director of the latest Chinese version.
"Willy Loman is an ordinary person crushed by the wheel of time. …Arthur Miller, with his sharp vision, found that however hard one worked, he or she could not realize the dream, a commitment to all American people to achieve happiness.