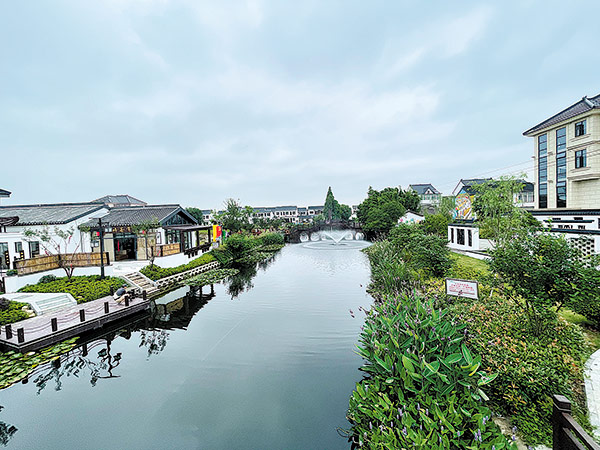 Now, the whole village has been given a face-lift, with well-paved roads and spacious buildings.
"It's very nice to live here and I don't have to worry anything, especially now I'm retired," Ding says.
Years of practice in creating farmer paintings have won her several awards, including the occasional first prize in locally organized contests.
Ding is one of about 80 local residents who engage in the art form, which the local authority has made a point of encouraging over the past few years, which has given the whole of Shengfeng village an artistic atmosphere.
Some of the painters have now been assigned to teach the art form in local primary schools, says Miao Huixin, who Time magazine named as one of the "10 outstanding Asian artists" of 1998.
Miao says his life changed because of farmer paintings, which was what led him on his artistic career path.
He has practiced the art form since the 1980s and held exhibitions in numerous countries, including France, the United States and Japan.
"I hope that farmer paintings will continue as always," Miao says.
In addition to the art scene, local snacks and boatbuilding experiences are available, making the village a tourist draw.
Chen Lin has been working as the manager of a cake shop in Linglongwan since April.