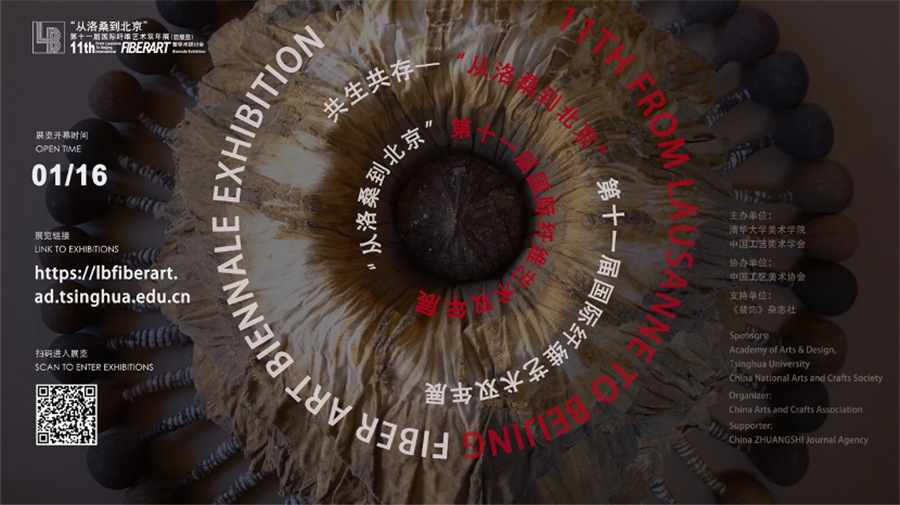 The 11th From Lausanne to Beijing International Fiber Art Biennale opened online (https://lbfiberart.ad.tsinghua.edu.cn) on Jan 16. The exhibition is jointly hosted by the Academy of Arts & Design, Tsinghua University and the China National Arts and Crafts Society.
Over 300 works of fiber art by artists from five continents are featured in this Biennale. They will be available for online viewing to audiences across the globe through Feb 16.
With the pandemic spreading, no time in recent years has ever been as full of instability as the present. Lin Lecheng, head curator of the exhibition, said of this year's Biennale: "Fortune rewarded artists' passion, providing an opportunity to hold this exhibition in this challenging year and once again proving art's indomitable vitality."