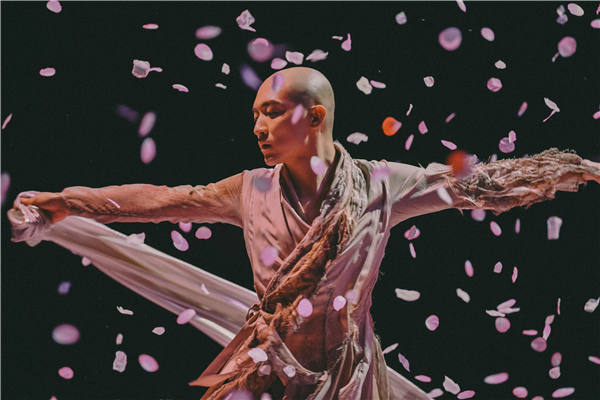 New twist of old sounds
Another highlight was The Sound of Sheng, performed by Wu Tong and a symphony orchestra, in which Wu displayed the versatility of the sheng, a 3,000-year-old wind instrument.
Wu adapted songs popular with young people, such as Astronomia, an electronic dance-music track by producer Tony Igy, and il vento d'oro, commonly known as Giorno's Theme, by Japanese composer Yugo Kanno.
Wu, who comes from a prominent family of sheng makers in Beijing, didn't fall in love with the instrument until he was 11 years old, when he first improvised with the sheng. After enrolling in the Central Conservatory of Music in Beijing in 1990, Wu and his classmates formed Lunhui, a rock band that played Chinese instruments and guitar.
Wu is also a member of the Silk Road Ensemble, a crossover music project initiated by celebrated cellist Yo-Yo Ma in 1998.
"The songs we performed in the gala are well-known by the viewers. I adapted the songs with my musical instrument, which is a good way for the audience to get to know the sheng," says Wu.
"I am adventurous and want to show people that the instrument is full of potential."
Although millions of people were separated for much of 2020 because of COVID-19 lockdowns, they remained connected online and found a sense of community.
A Bilibili influencer who appeared in the event is 7-year-old Zhou Zhaoyan (better known by her screen name, Miumiu), whose outstanding guitar playing has won a large fan base.
The number of subscribers to her Bilibili account surged to 160,000 after the New Year gala, where she performed the song, See You Again, with other social media influencers.
The piece paid homage to people who died from COVID-19.