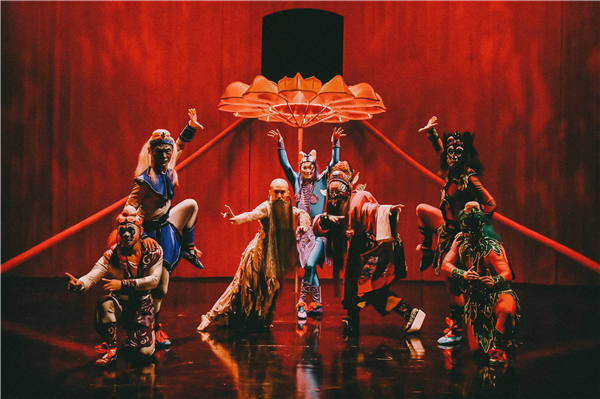 Targeting youth
The performance reached a climax with Qiu Jirong sitting in front of a desk, painting his face with Peking Opera makeup. It impressed many fans.
"I respect my family's artistic tradition very much. So, my hand was shaking when I picked up the brush to paint my face. I was emotional," he says.
Qiu Jirong started learning Peking Opera skills when he was 9 years old. He graduated from the National Academy of Chinese Theater Arts and later became a Peking Opera actor. Despite his family's Peking Opera background, he has also tried to adapt to modern art forms.
He learned contemporary dance and has performed in crossover projects, such as the dance production Under Siege by dancer-choreographer Yang Liping and 2047 Apologue, a concept stage show by renowned filmmaker Zhang Yimou.
"I have absorbed various influences from different art forms, which has broadened my vision as an artist and enabled me to look at Peking Opera from a fresh perspective," says Qiu Jirong.
Unlike his previous crossover performances, which he presented solo, Jing Hong was his first time working with artists of other traditional Chinese operas.
"There are some similarities among these traditional art forms, but we showcased the essence of each of them," says Qiu Jirong.
Many viewers commented online while watching the show, saying that they were moved by the performance and wanted to know more about the traditional operas.
"They're intrigued by traditional Chinese operas, as long as we let them see the beauty of the old art in a creative way," Qiu Jirong says.
Yang Liang, the curator of Bilibili's 2021 New Year's Eve gala, says that unlike some other year-end shows by Chinese TV stations that feature spectacles and celebrities, Bilibili has been positioning itself as an alternative platform tailored for China's Generation Z-those born between 1990 and 2009.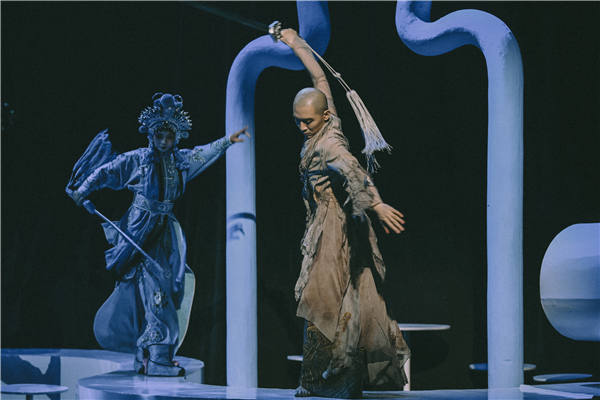 Founded in 2009, Bilibili started as a small interest-based online community for China's anime fans to share videos. The company has more than 190 million monthly active users and became the first Chinese streaming site to host a year-end gala on Dec 31, 2019.
"The pressure from wanting to continue the success of the first gala was overwhelming, and we tried to make it even better the second year," says Yang Liang.
"The site is home to young Chinese, who grew up with such cultural influences as animation, games, films and TV shows. We want to create a different gala tailored to their tastes."
A diversity of performances are featured in the gala, such as symphony orchestras, Chinese folk music and hip-hop.
The opening act was inspired by the hit game Cyberpunk 2077 and featured parkour on an augmented reality-based stage, accompanied by a symphony orchestra conducted by Zhao Zhao, who also directed the gala's music.
Along with the orchestra, acclaimed pianist Lang Lang, who has over 910,000 fans on Bilibili, opened the performance with songwriter Brian Tyler's Marvel Studios Fanfare, which is the music that opens nearly every Marvel movie.