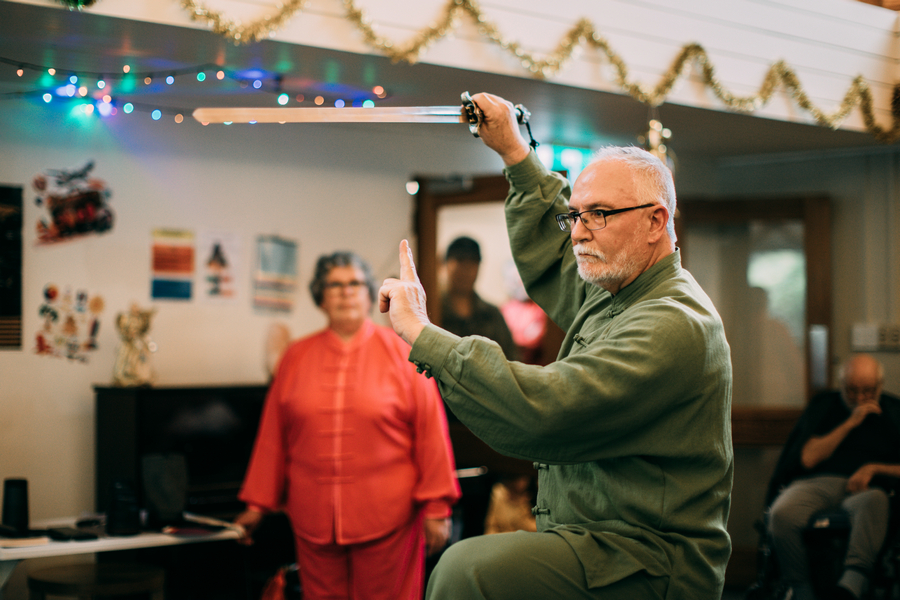 The China Cultural Center in Wellington and Tai Chi Associaties Wellington held a Chinese culture show for senior citizens at Longview Home on Dec 23.
David Mackenzie and a group of taijiquan practitioners from Tai Chi Associaties Wellington taijijian and taijiquan performed at the show, which also featured Chinese folk music.
Anne Chambers, a woman from the rest home, said sports based on taijiquan are very suitable for elderly people.
Center Director Guo Zongguang said the show aims to help local people learn more about Chinese culture through local cultural sectors and communities.