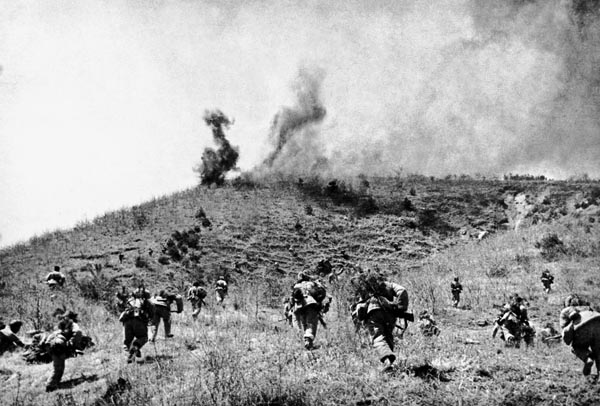 The War to Resist US Aggression and Aid Korea was fought between 1950 and 1953. [Photo/Xinhua]
All captured Americans were handed over to the Democratic People's Republic of Korea. For the next week Adams dragged his frostbitten feet along the barren, snow-covered land toward the POW camp abutting the Korean side of the Yalu River. There were many deaths en route yet Adams was prompted to denounce the war not solely by his own suffering.
According to the biography, at one point after his capture he watched as several American fighter planes bombed a civilian Korean hut. Engulfed by fire, a woman carrying her baby ran out and crumpled on the ground, where they were burned to death, the baby's imprint still left on the mother's back. Adams and a fellow American captive looked at each other.
"We both were thinking the same thing: if the guard shoots us, well, we deserve it because we should not be here in Korea," he said many years later.