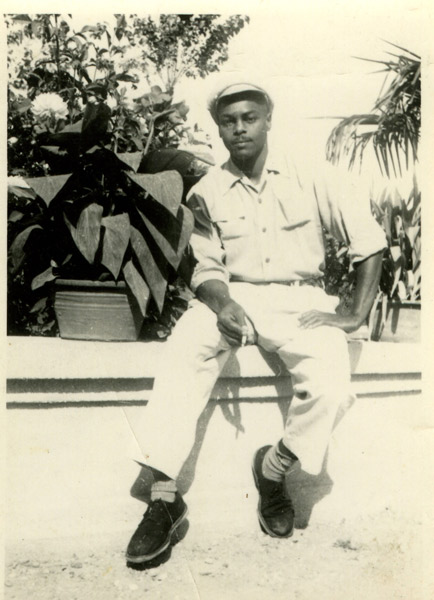 Army recruit Clarence Adams [Photo provided by Della Adams to China Daily]
Clarence Adams, one of the 21 American POWs who refused repatriation and instead went to China in 1954 after the War to Resist US Aggression and Aid Korea (1950-53), often referred to as the Korean War in the West, ended, remains a controversial figure at home. He returned from China to the US with his Chinese wife and children in 1966 and lived for decades with the stigma of a turncoat.
Yet for Della Adams, her father was a hero, "a man of conviction who lived his life without compromise, regardless of the consequences". This is to quote directly from an introduction written by her for the 2007 book Clarence Adams: An American Dream.
It is co-edited by her and Lewis H. Carlson, a history professor and author who first approached the former for an interview not long after her father died. Told in the first person, the book, which combines the protagonist's own writings and audio recordings with recollections of his wife and daughter, was written in words "that are certainly my father's", Adams says.