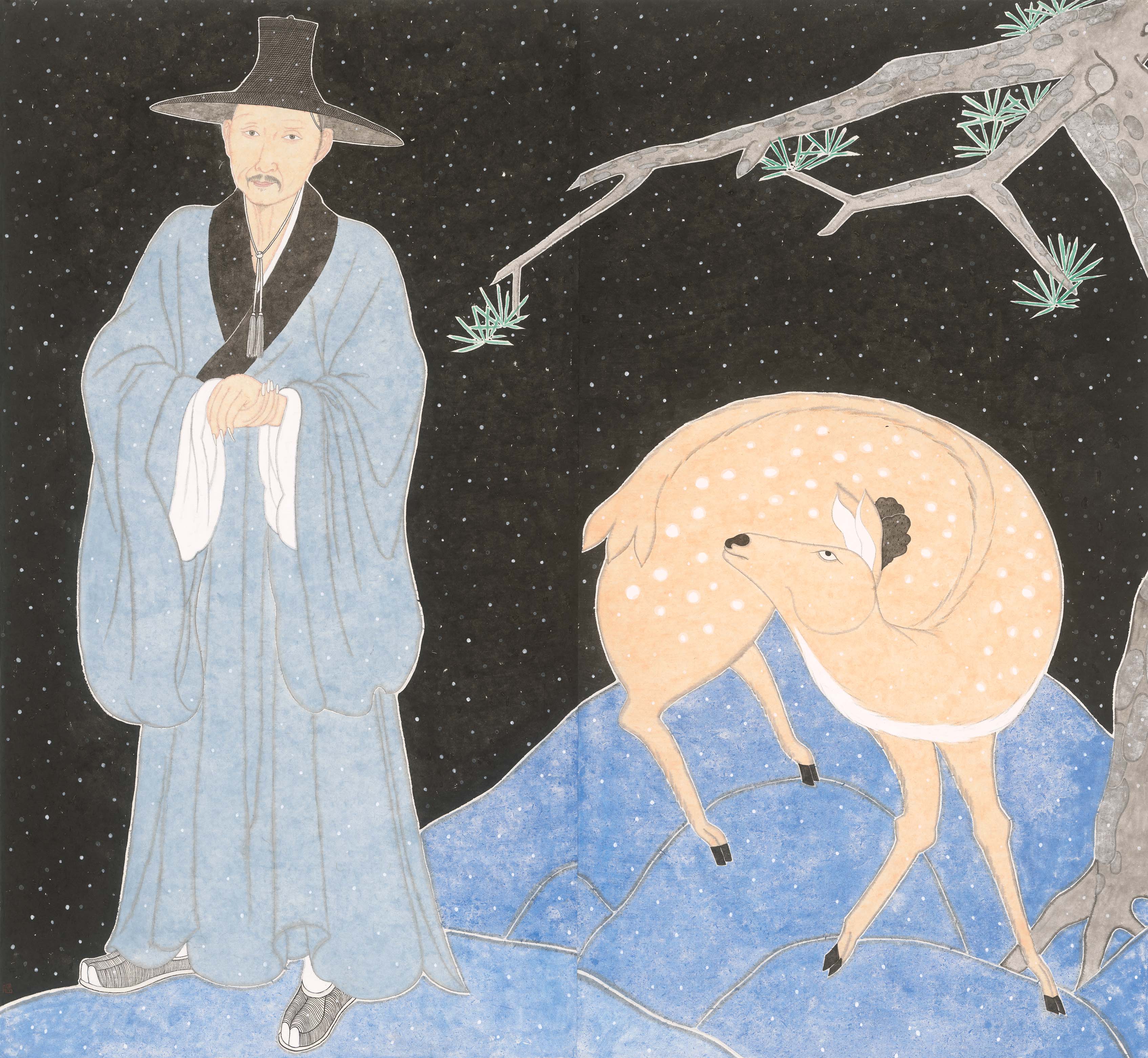 [Photo provided to China Daily]
Home is where the art is
Emigration and immigration have become quite normal for modern Chinese. However, the question "where are you from?" has become a somewhat complicated for many people, as the cultures of their native homes and of their immigration destinations blend to form new identities. This mental state is central to a new exhibition, Where I'm Coming From, at Xiamen Powerlong Art Center in Xiamen, Fujian province. It showcases ink paintings by 38 artists. The exhibition arouses feelings of "home". It examines the mental shift of individuals when they move, as well as their relationships with family, society and country.
11 am-7 pm, Monday to Thursday, 11 am-8 pm, Friday to Sunday. Through Oct 31. Powerlong Art Center, 1 Jinshan Road, Siming district, Xiamen, Fujian province. 0592-553-7833.
A traditional performance
China Broadcasting Chinese Orchestra, under the baton of conductor Peng Jiapeng, will give a concert, featuring traditional Chinese music pieces. Chinese composer Zhao Jiping's piece, The Airs of the States, from the fifth movement of The Feng Ya Song Symphony, and composer Zhang Chao's piece, Ganjiang Moye Fantasia, will be performed. Suona (a double-reeded horn) performer Zhou Dongchao, pipa (four-stringed Chinese lute) player Chen Yin, cellist Xue Qi and singer Zhang Xinyue will play with the orchestra.
7:30 pm, Oct 2 and 3. No 2 West Chang'an Avenue, Xicheng district, Beijing. 010-6655-0000.