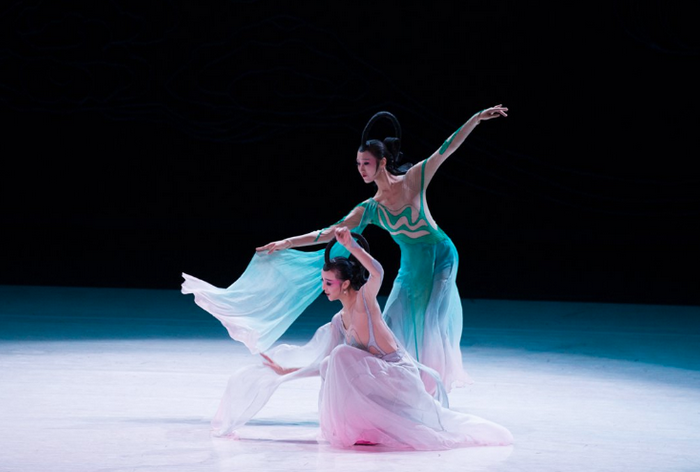 This photo shows a scene from a Chinese dance staged by students from Beijing Dance Academy in early September. Their performance are recorded and will be uploaded to social media platforms as part of an online celebration for this year's Mid-Autumn Festival, hosted by China's Ministry of Culture and Tourism and other cultural institutions. [Photo provided to chinadaily.com.cn]
On Sept 9, the China Cultural Center in Abuja, Nigeria, launched an online exhibition on ancient Chinese architectures and artifacts housed in the Palace Museum in Beijing.
The exhibition features photos of the Forbidden City by famed Chinese photographer Li Shaobai, and calligraphic masterworks by artists such as Wang Xianzhi (344-386) of the Eastern Jin Dynasty (317-420).
A live-streaming concert, co-organized by the Beijing Dance Academy and the center, follows the exhibition.
These events usher in Mid-Autumn Festival: A Moonmoment to Remember, an online celebration of Mid-Autumn Festival, held from early September to Oct 5 for global audience.
The online celebration is hosted by the Bureau of International Exchange and Cooperation of China's Ministry of Culture and Tourism and co-organized by the Network of International Culturalink Entities , overseas China Cultural Centers and China Tourism Offices.