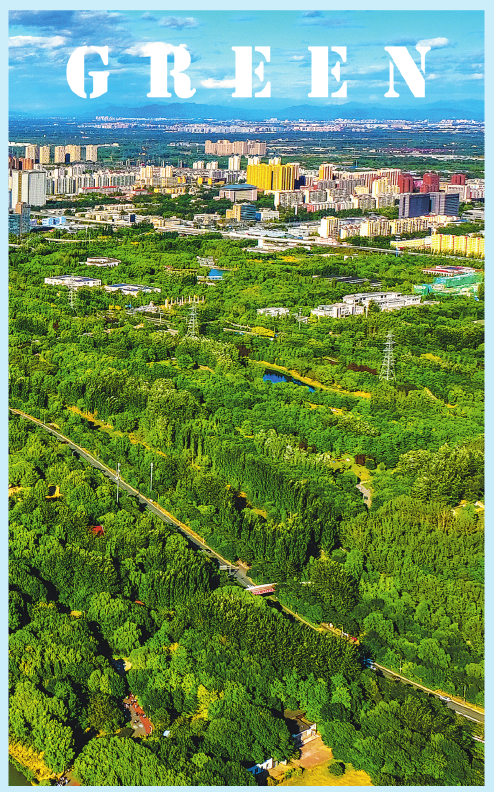 Chaoyang district is continuously expanding its green spaces. [PHOTO BY HU KAI/FOR CHINA DAILY]
Pierre Alivon, a French photographer and teacher, wanted a change in his life and moved to the district from his homeland in August 2015.
"When I arrived in China I felt as naked as a baby because everything was new-the language, the food, the climate. My great luck is being a photographer and as soon as I arrived I took photographs of Beijing every day. With my photographs I was able to show my emotions and show that I love human contact. A lot of Chinese people started to take an interest in me and share with me thanks to that," Alivon said. "Chinese people are not a warrior people. Above all, they like nature and the simple life. I love the hearts of Chinese people and I am very happy to be able to live in China."
Wu Dani, a marketing staff member at the Beijing Chaoyang Talents Consulting Services Institutions Association, said one of the reasons that Chaoyang district has attracted so many foreign professionals is its diversified leisure and lifestyles.
Many of her foreign friends live and work in Chaoyang district because the food, entertainment and lifestyles are foreigner-friendly, she added.