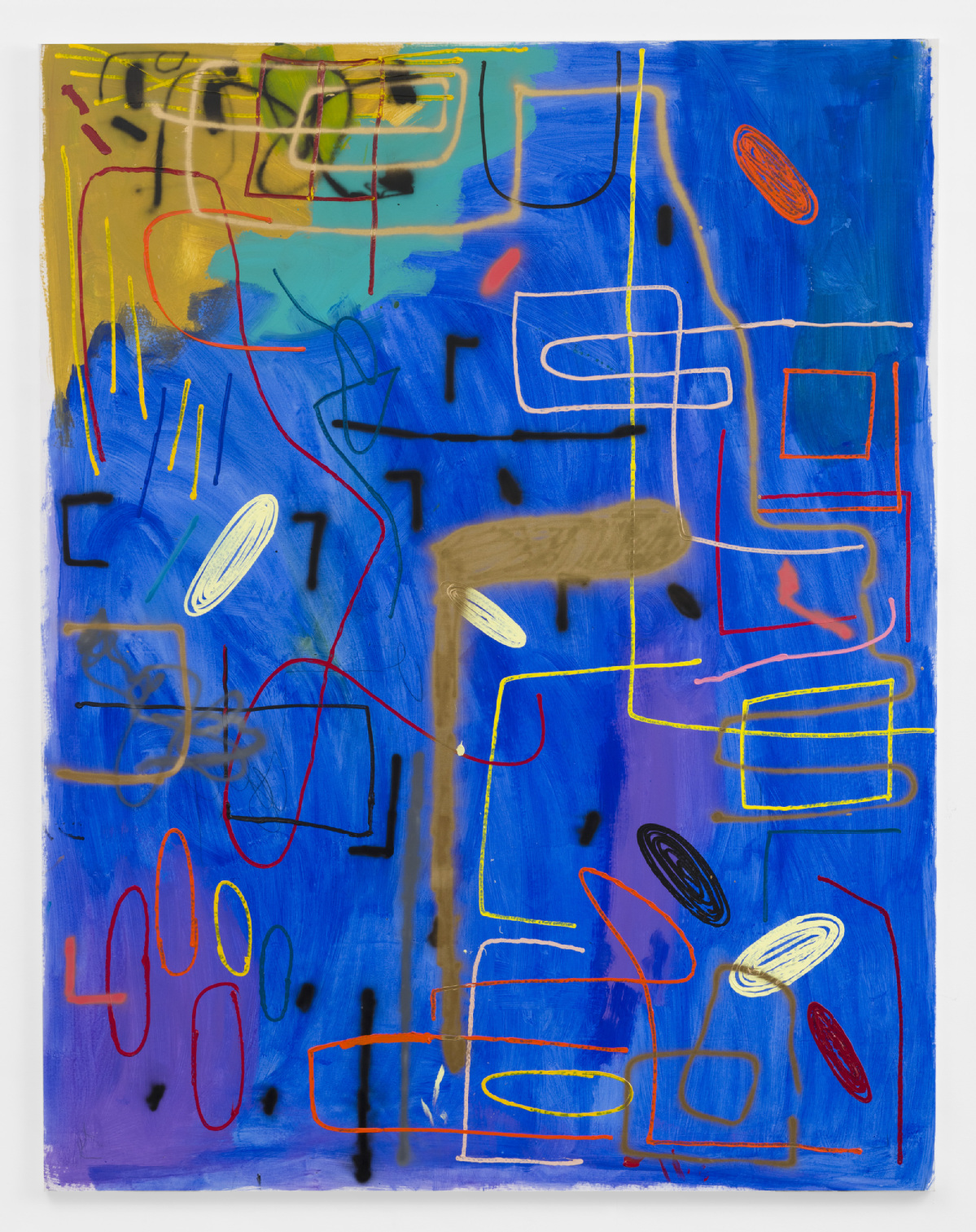 Light, Colour and Hope, NASAHEIM, painting #1. [Photo/Courtesy of the Artist and Galerie Max Hetzler]
Stuttgart-born artist Andre Butzer's upcoming exhibition in Shanghai will introduce to the Chinese audience his distinguished vocabulary of art, consisting of famous cartoon characters and an orchestra of rhythm, light and color.
Titled Light, Colour and Hope, the exhibition, which is set to open at the Yuz Museum on Sept 26 and run through Jan 10, 2021, will show vivid paintings in which the aura of life and the crisis of modernity underlie the lighthearted mood presented by Butzer. The works not only display the artist's German heritage, but an increasing influence of North America, where he currently lives in Altadena, California.