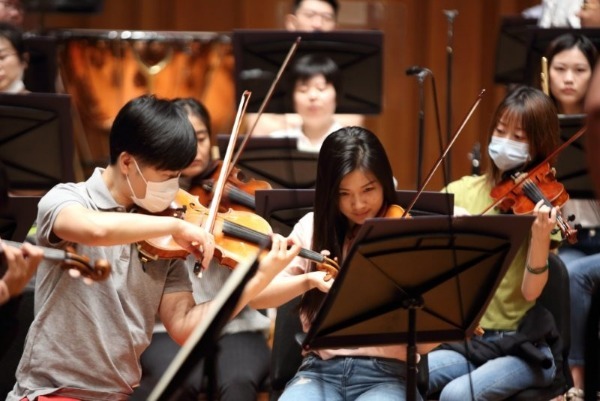 The NCPA has launched a series of online concerts. [Photo provided to China Daily]
The National Centre for the Performing Arts has launched a series of online concerts, which kicks off on May 9.
Titled Sound of Summer Blossoms, the series of online concerts will be held till June 27.
The first online concert on May 9 will have NCPA Orchestra perform under the baton of conductor Lyu Jia, featuring repertories by Ludwig van Beethoven, including Symphony no 6 in F major, Op. 68 Pastoral and Symphony No. 1 in C major, in celebrating the 250th anniversary of the birth of the German composer.
It will be the first concert held at the NCPA concert hall since Jan 22 due to the coronavirus pandemic.
The concert will also be broadcast live through online streaming by 22 art organizations, including theaters, opera houses and symphony orchestras from 16 countries, including Wiener Staatsoper, the Philadelphia Orchestra, and Alexandrov Ensemble.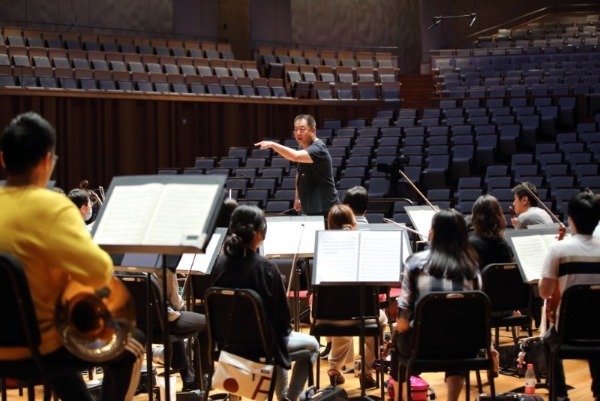 Conductor Lyu Jia. [Photo provided to China Daily]