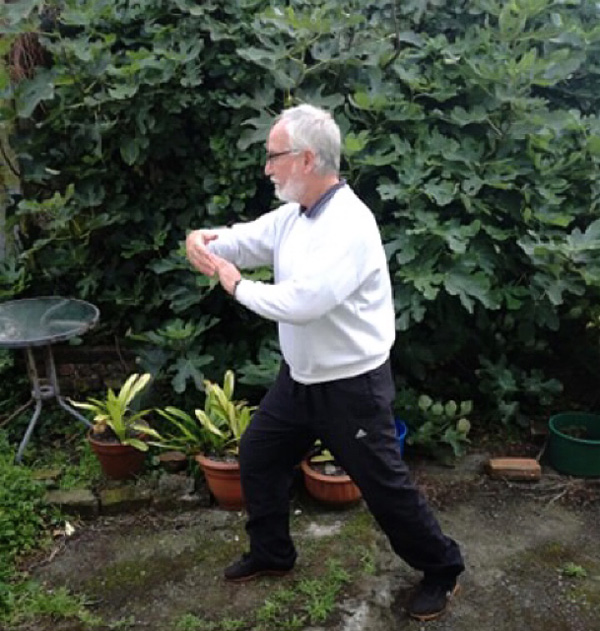 David Mackenzie of Wellington practices taijiquanduring the epidemic.[Photo/Chinaculture.org]
Many students have changed into training clothes, some of which are white and some are red. Tai Chi participants practice in their backyards and living rooms, completing the 24 moves.
David Mackenzie, one of the most active students in tai chi class, loves Chinese tai chi and traditional Chinese medicine culture. He believes that he can continuously improve his immunity through tai chi sports and is more confident in dealing with this unexpected epidemic.
The overseas Chinese leader of Wellington, Zhang Hanhua, is generally fond of taiji sports and tea culture. This time, he not only actively participates in taiji jielong, but also uploaded personal practice videos on Facebook and made a speech: "What should I do to stay like this? Of course, tai chi is the best choice!"